Rewriting sports teams' legacies of racism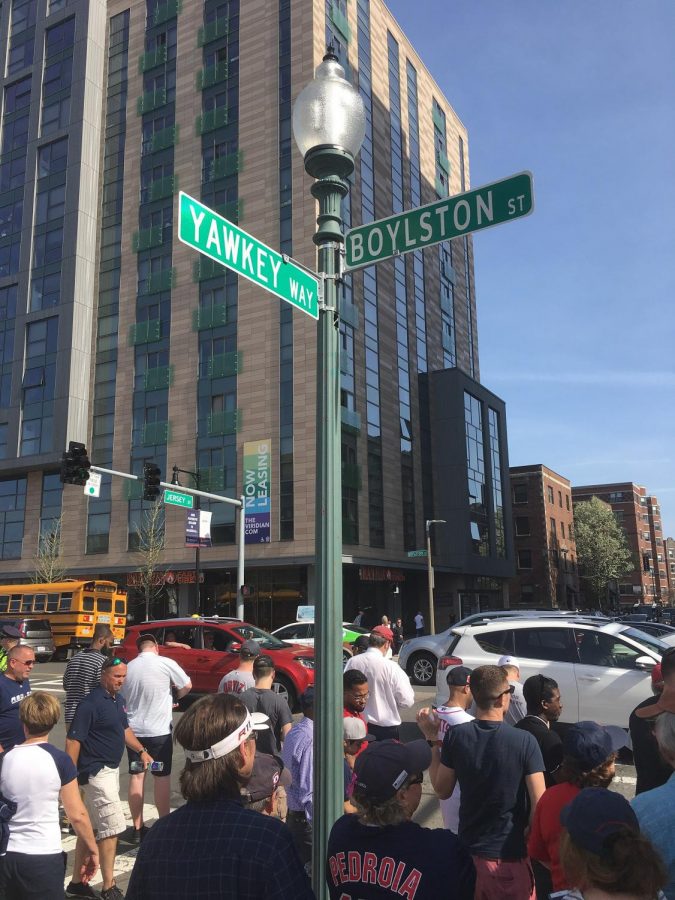 In late April, officials in Boston changed the name of the beloved Yawkey Way—the street next to Fenway Park where fans gather to eat, drink and buy Red Sox memorabilia—due to the racist connotations that follow its name.
As society continues to modernize, American sports are facing a period of growth as well. Sports teams are not exempt from America's history of racism and prejudice, as some teams are attempting to rewrite their racist legacies.
Yawkey Way was given its name in 1977 after the former owner of the Boston Red Sox, Tom Yawkey, died the previous year. Under Yawkey's ownership, the Red Sox were the last baseball team in America to sign a black player, as Yawkey continuously resisted efforts to integrate his team. The Red Sox did not call up an African-American player until 1959.
Yawkey Way will now be renamed Jersey Street, its original name before it had been changed to Yawkey Way in the 1970s. This change was not only supported by, but requested by the current owner of the Red Sox, John Henry, who said he hopes that this change will allow the city of Boston and his team to feel more accepting and welcoming to everyone.
The Red Sox are a prime example of how a sports team is trying to take a step in the right direction to be considerate of the diverse society that America embraces today. The Red Sox acknowledge that changing the street name can in no way negate the prejudice spread by their previous owner, but hope that it will make Fenway Park a more open and welcoming community.
As society becomes increasingly aware of the grave effects that a legacy which includes racism can have on a certain community, more measures are being taken to alleviate the unwelcoming connotations that accompany such a legacy.
As shown through the Red Sox's actions, American sports teams are beginning to write a new chapter in their teams' story: one that excludes racism and discriminatory attitudes that threaten to destroy the legacy of a team's success.