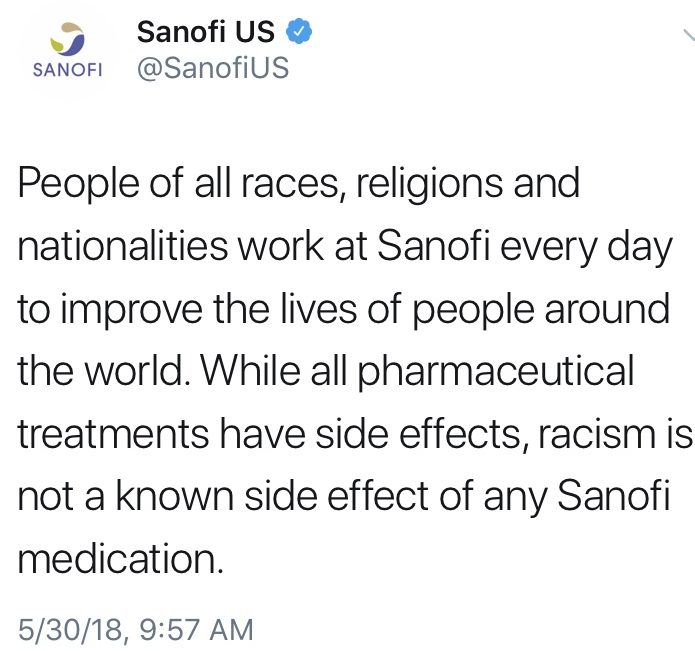 Just two months ago, the '90s hit TV show Roseanne returned on ABC after a 21-year hiatus and was welcomed by 18.2 million viewers, the highest viewership of a comedy on broadcast TV since 2014.
The reboot's success, however, was short-lived. On May 29, Barr criticized former President Barack Obama's Senior Advisor Valerie Jarrett, tweeting, "muslim brotherhood & planet of the apes had a baby=vj."
This insult caused a swift decision by ABC, whose president, Channing Dungey, said in a statement, "Roseanne's Twitter statement is abhorrent, repugnant and inconsistent with our values, and we have decided to cancel her show."
Robert Iger, CEO of ABC parent company Walt Disney, tweeted that "there was only one thing to do here, and that was the right thing," and personally apologized to Jarrett.
Barr continued her tweetstorm on May 30, and in a moment of desperation, blamed the insomnia drug Ambien for the tweet that she had posted at 2 a.m.. Pharmaceutical company Sanofi corrected Barr, stating that "racism is not a known side effect" of its product (see tweet, right). Barr has tweeted that she "never was" and "never will be" a racist, a tweet that has gained more than 66,000 likes. For some, calling an African-American an ape is apparently not racist.
Despite having apologized to Jarrett and "all Americans," Barr reacted to disapproving tweets from her cast members by saying that they had thrown her under the bus. As part of a deflective attack, she suggested false information about Chelsea Clinton.
This behavior is simply a continuation of Barr's disturbing pattern. She has used Twitter to spread conspiracy theories like "pizzagate" and to post bigoted material, along with posing as Adolf Hitler for a satirical Jewish magazine. She also called former United Nations Ambassador Susan Rice "a man" and an "ape."
It is unfortunate that the cast and crew of Roseanne have to pay for Barr's reprehensible behavior, but perhaps this was the incident needed to spark decisive action.
ABC is not without its faults, as the company was aware that Barr's racism could surface. President of the Disney-ABC Television Group Ben Sherwood told The New York Times, "You can't control Roseanne Barr."
Additionally, ABC could have aired the black-ish #TakeAKnee episode that has been "indefinitely shelved," according to Variety. Although ABC's response to Barr seems progressive, airing an episode about athletes kneeling during the national anthem would have shown even more courage.
In this social media age, Roseanne's cancellation serves as a lesson on political, social and cultural protesting. Social media's outcry and #BoycottRoseanne are part of an era of moral awakening, where people from diverse backgrounds are inspiring change in TV content from both sides of the screen.
It takes ordinary people to make a hashtag go viral and shut down frivolous excuses for racism like "Ambien-tweeting." Actions such as Barr's cannot be tolerated, but there is still a long way to go.