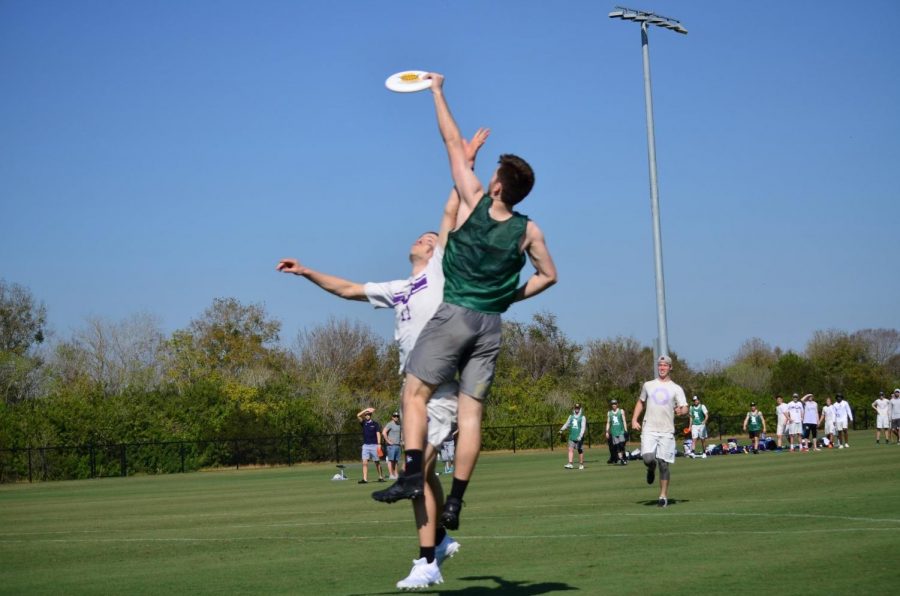 Courtesy of Chris Ng
We're all familiar with the mainstream sports: football, basketball, baseball. However, equally competitive, lesser-known athletics deserve their fair share of the spotlight as well. In college, many sports are gaining traction for their unique and unconventional appeal, despite not belonging to the National Collegiate Athletic Association (NCAA). Here are four emerging sports that have forged their own paths without the help of the NCAA.
Rugby
Rugby offers participants a chance to play in a highly competitive, enjoyable club atmosphere without an attachment to the NCAA. According to USA Rugby, there are 445 mens conference teams and 311 womens teams at the college level. While there are some NCAA varsity womens rugby programs at the Division I, II, and III levels, the male rugby teams compete in their own league, titled Division 1-A. Within D1-A there are 72 elite mens college rugby teams and eight conferences. Colleges well-known for more popular sports, such as Penn State and UCLA, have rugby teams in the top 20 rankings, as well as smaller colleges such as Kutztown and Lindenwood. Rugby has also gained popularity as it is once again recognized as a part of the Olympic Games. Finding a club team to play on isn't hard to do either; usarugby.org has directories for both youth and college clubs if you wants to get involved.
Quidditch
Probably the first thing one thinks of when they hear the word "quidditch" is the fictional game in Harry Potter invented by J.K. Rowling, but what many don't know is that quidditch is also becoming a popular sport among colleges, organized by US Quidditch (USQ). Founded in 2005 at Middlebury College, quidditch has now grown to over 100 collegiate teams, such as the Harvard Horntails and the Tufts University Tufflepuffs. Although not actually played while flying around on broomsticks, real-life quidditch is a combination of several popular sports, including basketball and rugby with aspects of hockey and dodgeball mixed in as well. If you're a big Harry Potter fan or are just looking for a new extracurricular to try out in college, then this sport is right for you.
Ultimate Frisbee
Not only is Ultimate Frisbee's popularity increasing in Westfield, but the sport is growing at all levels, including collegiately. According to USA Ultimate, the college division began in 1984 and there are over 800 colleges that have mens Ultimate Frisbee teams, elapsing Division I, II, III, and developmental. The sport is also gaining a larger viewership and following. In 2017, the college championships could be watched live on ESPNU for the first time ever. The sport values the "Spirit of the Game," a slogan that emphasizes respecting one's opponent and having fun.
Squash
An up-and-coming sport amongst several colleges, squash is mostly dominated by Harvard University and Trinity College. Just a few weeks ago, Harvard's mens team won the College Squash Associations (CSA) national title, marking the 49th time that a team from one of the two schools has won the CSA title out of the 75 that have been given out. Although these two schools remain dominant in both womens and mens squash, more colleges are starting squash programs. According to CSA's official website, this year there were 81 mens teams listed overall.