Athletes dealing with diabetes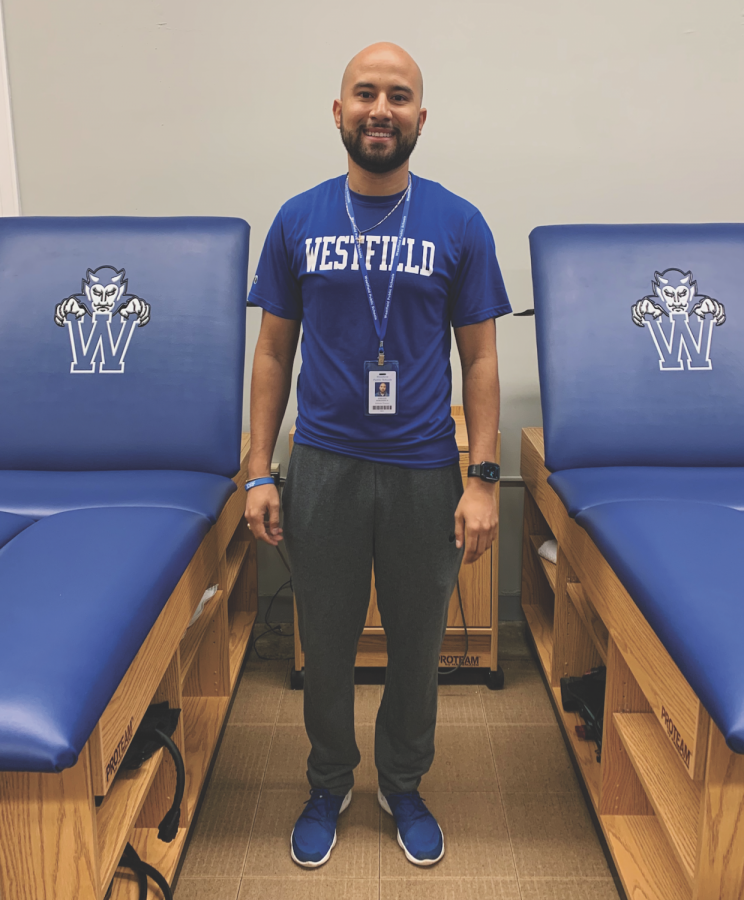 In 2005, Drew Brees tore his labrum and rotator cuff. In 2008, Tiger Woods suffered from a double stress fracture in his left tibia. In 2011, Adrian Peterson tore his ACL and MCL in his left knee. All three of these athletes suffered from severe injuries that could have resulted in never playing the sport they love again. 
There are many athletes who suffer from intense acute injuries and are fortunate enough to be able to heal and return to sports. On the other hand, there are athletes who are diagnosed with medical conditions—specifically diabetes—that never go away. Despite the struggles athletes with diabetes face, they do not limit themselves or their athletic achievements due to their diagnoses.
Over the years, there have been athletes at WHS who have been diagnosed with diabetes and constantly have to be aware of the signs their bodies are telling them when playing a sport. For instance, WHS junior and varsity cheerleader Olivia Donofrio said, "I have to constantly watch my blood sugar to make sure it is not too high or low… If I'm feeling shaky, I have to sit out for some time."
Donofrio was diagnosed with Type 1 diabetes when she was seven years old. According to mayoclinic.org, Type 1 diabetes, once known as juvenile diabetes or insulin-dependent diabetes, is a chronic condition in which the pancreas produces little or no insulin. Insulin is a hormone needed to allow sugar (glucose) to enter cells to produce energy. 
In Donofrio's case, her body does not produce insulin so she has to wear a pump that administers insulin to her body every hour and as needed when she eats. Although she wears the pump, there are cases when her blood sugar is very high and she has to use an additional supplement with a shot of insulin from an insulin pen.
According to JDRF.org, as of 2019, there are 1.25 million people living with Type 1 diabetes in the U.S. By 2050, 5 million people are expected to be diagnosed with diabetes, specifically Type 1.
At first, Donofrio wondered how she was going to be able to keep up with her teammates and continue participating in cheerleading and soccer. But after living with diabetes for about eight years now, she has realized that she is able to do the same things as her teammates, just with more caution. 
Donofrio isn't alone in the Westfield community with her diagnosis of diabetes. WHS Athletic Trainer Steve Barandica was recently diagnosed with LADA, which stands for Latent Autoimmune Diabetes in Adults, in August 2019. 
Barandica feels as though he is able to connect better with his athletes who have diabetes because he experiences the same challenges himself. "[I am able to] provide more detailed care to my athletes because I understand what they are going through, unlike before [when] I was helping them from a sense of what their doctor is giving them," he explained.   
Barandica is able to understand the feeling of a spike in blood sugar or a decrease of it, and he can help get the athlete back to a comfortable spot. If someone has high blood sugar, they tend to feel a sweet taste in their mouth, get a headache or become very thirsty, but if someone has low blood sugar, they will experience fatigue or suddenly become very weak.   
"It makes me more comfortable [as an athlete] that Steve also has diabetes because he is able to understand me more. Steve is aware of what it looks or feels like to have high or low blood sugar," said Donofrio.
Although there is no official cause or cure for diabetes, athletes are not letting it change or limit their athletic ability; they may need to read their bodies' signs more than other athletes, but they are not at a disadvantage in comparison to other athletes.