The charm of urban exploring
Hang on for a minute...we're trying to find some more stories you might like.
WHARTON, NJ—As Halloween approaches, some are getting into the spirit by setting off into the night sporting sneakers, flashlights, cameras and a sense of adventure.
For seniors Kristen Meek and Alex Wendel, following a 40-minute drive into rural New Jersey, they reach their destination: An abandoned New Jersey Transit train, obscured by trees and hidden off of a main road in this small Morris County town.
"[The train] was like a walk in the past," said Wendel. "Someone used to sit in that train to go to work every day, and now they're not. It's surreal."
There's a term for what they do: Urban exploration. While "urban" does seem to allude to a city setting, in this case it signifies man-made sites, such as tunnels or abandoned hospitals. Together, the concept refers to the recreational activity in which people explore abandoned and decrepit man-made structures that are off- limits to the public.
Urban exploring attracts those seeking an adrenaline rush without going far from home. "Every place has its own story, and going out there to uncover it is an enthralling experience," said fellow urban explorer and senior Dárika Lara-Rodriguez.
Urban exploration also attracts history buffs such as Meek, who was intrigued by the relics found at the site. "It's really cool to see stuff from back in the day, such as the newspapers we found in the train cars from when the train stopped working in 2005," she said.
​
Websites such as weirdnj.com offer an extensive catalogue of quirky or creepy landmarks found throughout the state.
Urban explorers also use Instagram. According to Wendel, the easiest method is through the hashtags #WeirdNJ and #AbandonedNJ. If a post piques his interest, he comments and asks for the location, which is how he found out about the abandoned train. However, not all are willing to disclose the address.
On Wendel's and Meek's Instagram profiles, their photos have ambiguous backgrounds and no location tag, making it difficult for others to know where they went.
Meek explained why urban explorers are reluctant to share their explorations. "It's custom for urban explorers to not disturb the structures," she said. "I don't want to exploit the places I've gone to because I don't know if people who see my posts will go to these places and treat them with respect."
Wendel agreed, adding: "The purpose [of urban exploring] is to appreciate the natural elements that take over a place. Having a person wreck it is disrespectful and ruins the experience for everyone else."
Other dangers include being caught by police and charged with trespassing, vandalism or burglary.
All the students interviewed for this story insisted that they don't condone vandalism or property damage.
"I'm not doing any harm or committing vandalism even though the sites I go to are abandoned," said fellow urban explorer and senior Tyler Wright.
Meek and Wendel added that they don't go in if there's a "No Trespassing" or "Private Property" sign. Even if there's no sign, they're still cautious and well-aware of their surroundings.
So while many will spend this Halloween following the conventional standards of visiting a haunted house or watching a scary movie, why not go off the beaten path and go urban exploring?
​
"Anyone can be an urban explorer as long as they love adventure and respect the places," said Wendel. "There are dangers, but it's a risk just like anything else."
About the Writer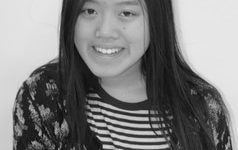 Jessica Shih, Iris Commentary Editor
Jessica is the Iris Commentary Editor for the 2017-2018 Hi's Eye staff. When she is not snazzing up her page layout, she can be found in the local fencing arena or in Room 382 designing the WHS yearbook. She also enjoys spending her free time with her sister Girl Scouts, attending Saturday Mandarin classes, and...