Out with the old, in with the new
Broadway sets sail for new season with new shows starting this fall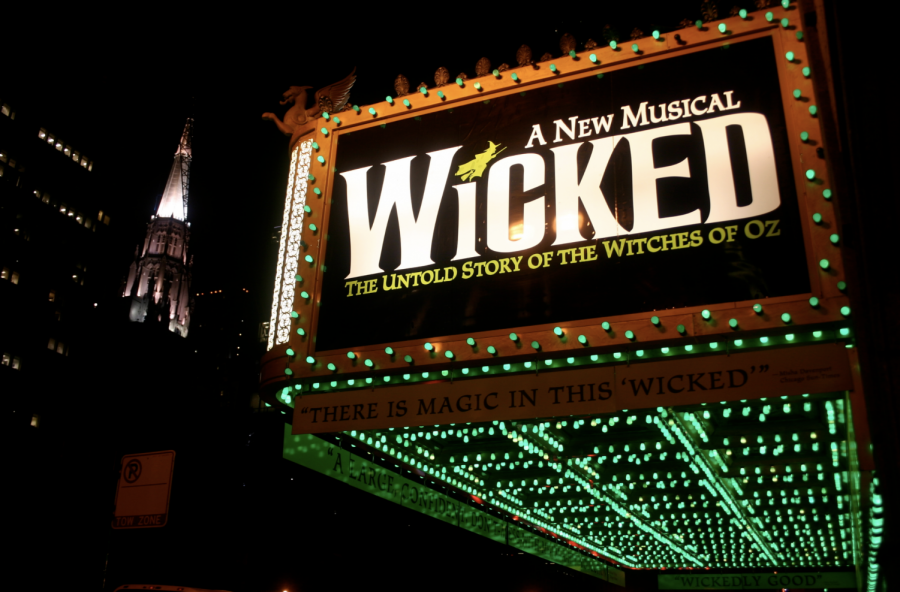 It takes a very special cast, crew, and storyline for a Broadway show to stay running for multiple years, as a show needs to bring in a revenue of $1 million each week to stay running, according to the American Society of Composers, Authors and Publishers. Shows known for having this unique staying power include The Phantom of the Opera, The Lion King, and Wicked, which have been running for 28 years, 21 years and 15 years, respectively.
With that being said, it's clear that the majority of the shows that come to Broadway will eventually come to a close. And yet, with the emotional end of a show's run, there is also a  sense of excitement that can also be felt on Broadway, as a brand new show will soon take over that theater.
The 2018-2019 Broadway season is no exception to having numerous new shows with the potential to leave their mark on New York. Three of the many highly anticipated new shows coming to Broadway this fall include The Lifespan of a Fact, The Ferryman, and The Prom.
With an all-star cast that includes Daniel Radcliffe, Cherry Jone, and Bobby Cannavale, The Lifespan of a Fact appears to be a very promising new play. Based on an essay-book hybrid, this production focuses on the fine line between fact and fiction. After opening on Oct. 18 to rave reviews, this new play is sure to have a memorable run.
The Ferryman was originally a London-based play and after winning three 2018 Olivier Awards, including Best New Play, it made its move to the Big Apple to try and find the same success on the Broadway stage as well. With much of the London cast following the play's transition to New York, its debut on Oct. 21 was no disappointment. Audiences were blown away by how such a simple storyline about an unexpected visitor arriving in a small Irish town in the 1980s during their annual harvest celebration could be portrayed in such a complex manner.
The Prom is a new musical which began previews on Oct. 23.  With a star-studded cast including Tony Award nominee Brooks Ashmanskas, Tony Award winner Beth Leavel and two-time Tony Award nominee Christopher Sieber. Additionally, this musical was created by the same people who brought The Book of Mormon, Elf, and Mean Girls to Broadway.
In short, this musical is about a teenage girl who isn't allowed to bring her girlfriend to their high school prom. The storyline follows her fight for equality, which is supported by several celebrity actors who come to her high school to stand with her. With a unique and modern storyline and an incredibly talented cast and creative team behind the show, The Prom is expected to have a significant impact on the Broadway community this season.
With the aforementioned three new Broadway shows, in addition to the many others that are also expected to captivate audiences,  there is no doubt that the 2018-2019 Broadway season is shaping up to be an exciting one that is full of talented performers partaking in innovative new productions.