Tiny Condrillo: breaking gender barriers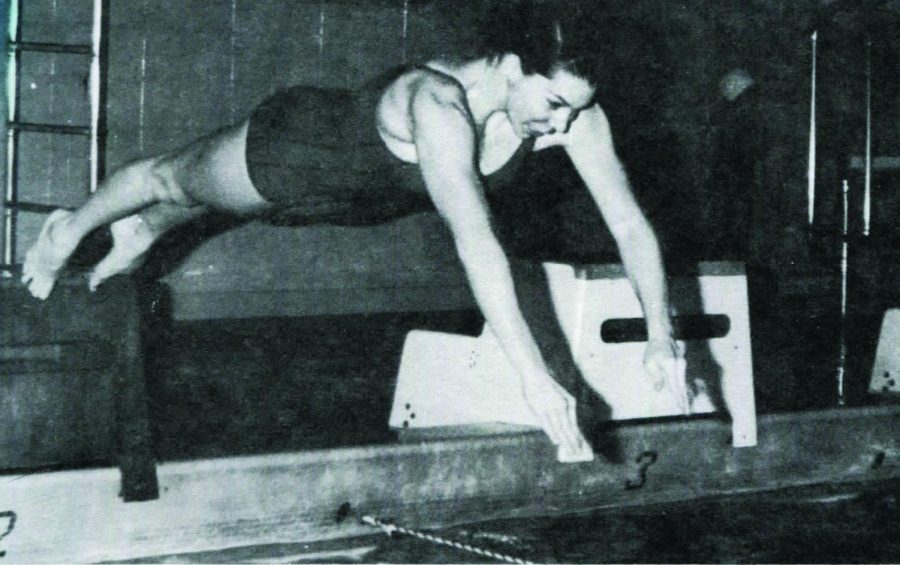 Tiny Condrillo's induction into the Westfield Athletic Hall of Fame is not only for her athletic achievements as a swimmer, but also for her role as a trailblazer for gender equality in sports. Forty-six years after becoming the first female to participate on an all-male varsity team at WHS, Condrillo reminisces on the scope of her accomplishments.
"I was one of those who was right there at the beginning," Condrillo said, referencing her involvement with the 1972 Title IX ruling, which prohibited discrimination on the basis of sex in federally funded programs, including athletics. "I really did break a lot of barriers."
By her senior year, the first time she was allowed to swim for WHS, Condrillo was a well-established swimmer—she placed 15th in the nation in her event that summer at the 1972 Olympic trials. This put her in a unique position: She was better than most of her male counterparts.
"More than anything else, they were embarrassed to have a girl beat them," Condrillo said. "But because I was able to score points for the team, they embraced the notoriety of having me as their teammate."
Upon graduating, Condrillo went on to swim for the men's team at Rutgers, where she faced a greater challenge, struggling to keep up with the male swimmers; as she puts it, she was now swimming with "men, not boys." As a sophomore, however, she again found herself benefitting from Title IX, with Rutgers establishing a women's swim team. Condrillo flourished, earning All-American honors as the team's captain and piloting Rutgers to a trio of undefeated seasons.
Looking back on her experience, Condrillo credits her athletic involvement for her maturation as a person: "What you take away from any athletic endeavor is more than a time accomplished or a place earned, it's the development of your character," she said.
Condrillo's passion for swimming—she fondly remembers Sunday family swims at the Westfield YMCA—has funneled into a love for coaching. "It's an opportunity to give back to the sport," she said. "It's very rewarding to watch your swimmers develop into adults."
Now, Condrillo shares her interest in coaching with her family, working for her son, Michael Randazzo, on the staff of the Eastern Express Swim Team out of The College of New Jersey. She has been married for 34 years to her husband, Carmen, and they have two adult sons, Michael and Gabe.
Condrillo is thankful for Mr. Bruce Johnson and the rest of the Hall of Fame committee for inducting her. She aspires to make the recognition about more than just her athletic achievements. She said, "I really want to make this about the part of history I was a part of, to make sure that it continues to live on."