Keeping up with boys cross country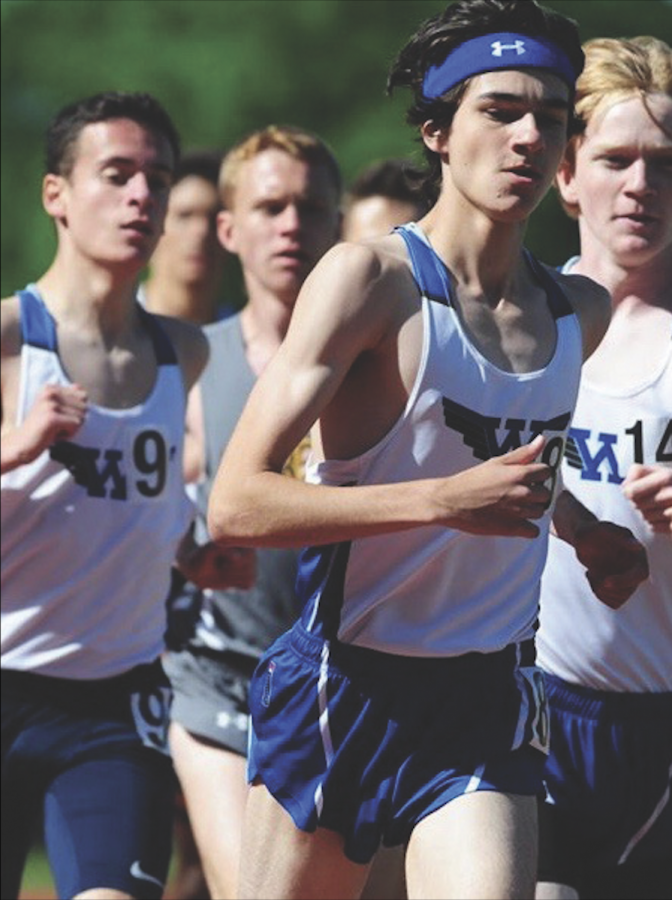 This time of year, it's not uncommon to see packs of high schoolers running through the streets of Westfield or the trails of Tamaques Park. Cross country is back, and the Blue Devils are ready for another successful season.
This year's boys cross country team is currently ranked third in the state by MileSplit NJ and is led by senior captains Will Loggia, Jack Maranz, Alex Maurillo and Kevin Yucetepe. The team has high expectations to maintain the same level of success the program achieved last year, including county and sectional titles as well as top finishes at groups and the Meet of Champions.
"Six of the seven members on varsity [last year] are returning, so we definitely have a very experienced, solid group this year" said Loggia.
Head coach Christopher Tafelski emphasizes that the team wants to be careful not to rest on what they accomplished last year. "Just because you're bringing back most of your squad from a successful year doesn't mean that the other teams out there are going to hand it to you," said Tafelski. "Group IV is the hardest group in the state."
  In terms of goals, the Blue Devils hope to win counties, sectionals, groups and the Meet of Champions. Tafelski said the team is "in a really good spot for September, but it's a long way to go until the end of November where we really want to be at our best. But all of the early season indicators show that we have a lot to be excited about."
Beyond the results, Tafelski spoke to the overall culture of the team. "The thing we focus on, both within a season and year to year, is moving everyone in the right direction."