Captain Q&A: Uzi Ijoma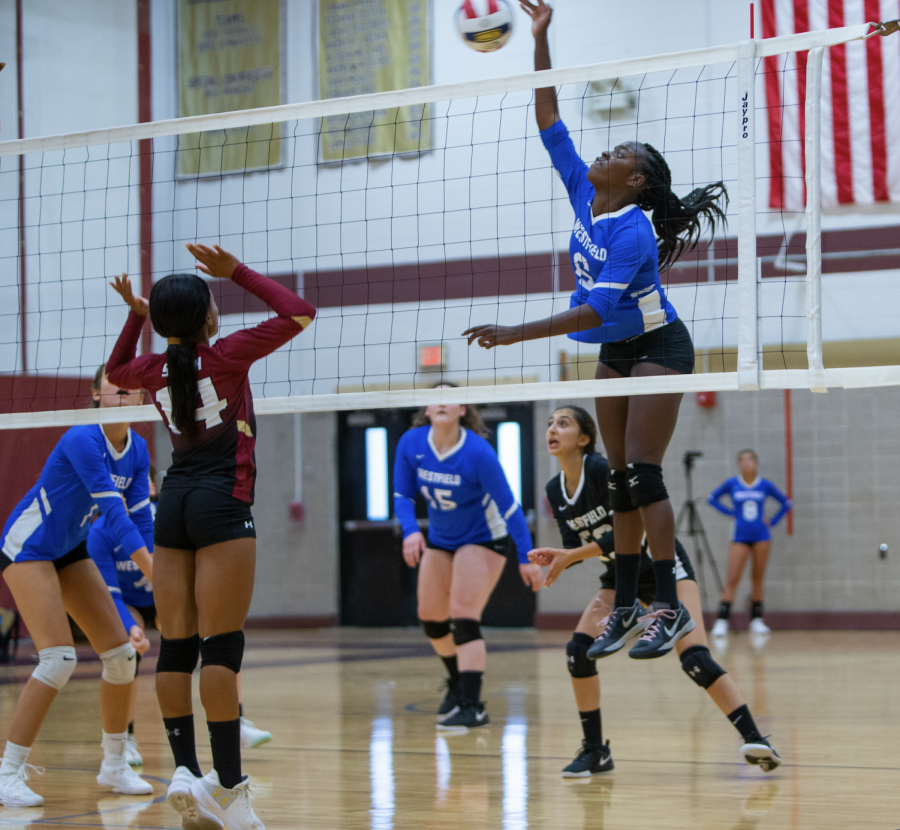 After securing WHS's first All-State Athlete of the Week title for the 2019-2020 school year, girls volleyball captain Uzi Ijoma sat down with Hi's Eye to discuss all things volleyball, from pre-game traditions to her outlook on this season.
Q: What was your reaction to being award-
      ed All-State Athlete of the Week?
A: Honestly, it was an honor. I was really surprised because I feel like at this school especially, football and soccer are the main sports. Being that I was able to make it known that the volleyball team was doing big things, I was really happy. It was great that the volleyball team got recognition, not just me.
Q: What is your pregame hype-up song?
A: "Press" by Cardi B, for sure.
Q: What does the captain position mean to
      you?
A: As a captain, I have to do my part and take accountability. I'm always trying my best and pushing my teammates, but I'm also there to talk with them and give them the extra motivation they need when they're having an off day.
Q: What do you love about WHS volleyball?
A: With a lot of teams, there's a mentality that you go to practice and off the court you don't know your teammates, but here we actually make friendships that will last past our time here. And not only do we have fun, but we also play well.
Q: Why do you love volleyball?
A: I love the ruthlessness of the sport. It has such an aggressive nature. You're trying to play against someone else, but you're not actually interacting with them. It's a game where you stay on your side of the net while we do our thing over here.
Q: How is the season going so far?
A: So far, the season is going pretty well. I think we can really come out on top. Now it's just about getting ready for the rest of the season and staying in a focused mindset for the tougher teams.