Captain Q&A: Andrew Echausse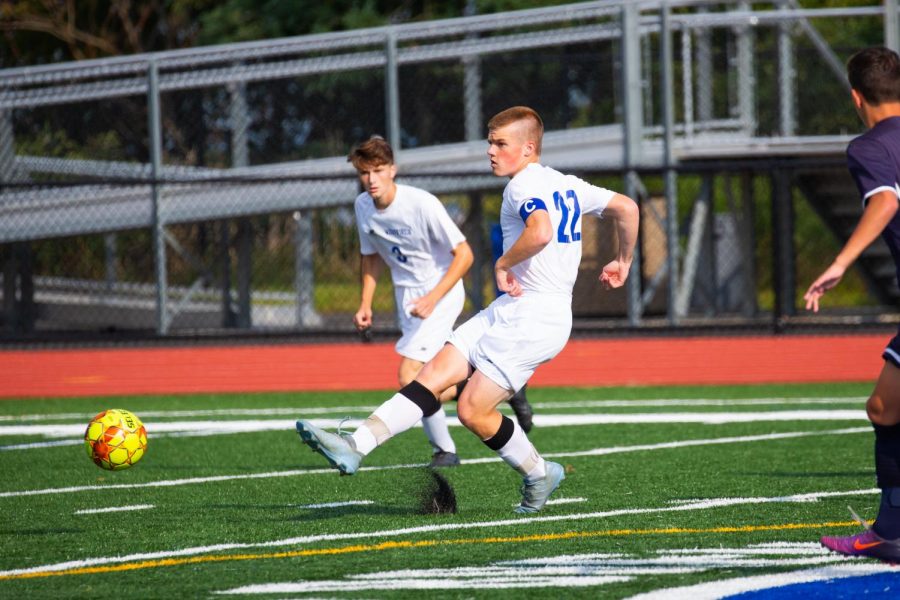 With a 6-4-4 record as of Hi's Eye print deadline, the pressure is on for the WHS boys soccer team. This past week, senior captain Andrew Echausse joined Hi's Eye to discuss everything from his experiences as a player and team leader to his hopes for the rest of the season.
Q: When did you first become competitive in soccer?
A: I've been playing since I was four. From the time I was in preschool, I was always that kid who would chase the ball around and wanted to make an impact on the game, so I'd say I've been serious about it from the start. I've always found freedom and creativity in soccer, which is why I love it.
Q: What are some of the highlights of being captain?
A: The captain is usually the face of the team, and that attention gives me something to work for. When we reach a goal, I feel accomplished. But then there's another goal, and I'm always working towards the next big thing. I like that all the responsibility of leading the team falls on my shoulders.
Q: Does the team have any pre-game rituals or superstitions?
A: We always have music on and play some games in the locker room. We get a trash can and try to head a specific number of times and then get it into the trash can. As for superstitions, our defender, Eric Ellner, always has to be the last one to leave, whether it's the locker room, bench or bus.
Q: What are your goals as a player? As a team?
A: As a player, I want to make the first teams in the Watchung and Union County conferences and make first or second team all-state. As a team, we want to build chemistry on and off the field. It's really important that we're all on the same page. We're also hoping to win the Group IV State Sections.