The Addams Family is back… AGAIN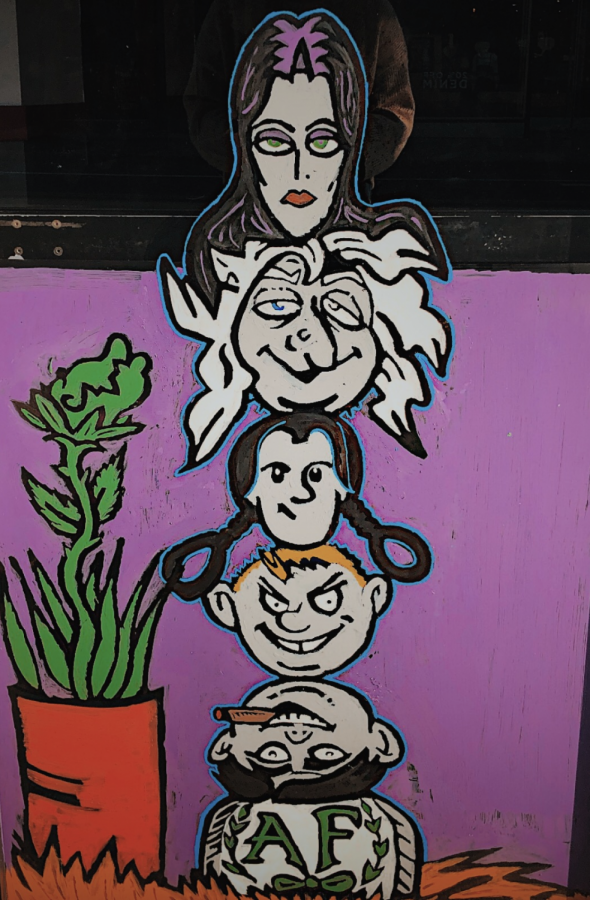 The revamped film about the classic kooky and spooky Addams family excited me and definitely got me in the spirit for Halloween and Westfield's AddamsFest. It was perfect for the whole family to enjoy and here's why.
After being chased out of their wedding ceremony by a mob with torches and pitchforks, Morticia (Charlize Theron) and Gomez (Oscar Issac) Addams set their sights on a life someplace suitably horrible and despicable…so they instantly move to New Jersey. Living here in NJ, the audience was amused by the joke. Stumbling upon an abandoned insane asylum shrouded by a never-ending fog of swamp gas, the peculiar family found their forever home.
Shortly after they settled down, came the birth of their dead-eyed daughter Wednesday (Chloë Grace Moretz) and pyrotechnically prone son, Pugsley (Finn Wolfhard). The neighborhood would describe the Addams family as freakish and grim, but the Addamses would call it quite wonderful.
Their new home in NJ is in a town where a reality host, Margaux Needler (Allison Janney), is trying to expand her realty business. She begins going head to head with the family about their hideous house. She tries to expose them and remove the "monsters" in order to get rid of the eyesore in town. The Addamses also deal with regular family obstacles, such as their children going through identity changes and interacting with the real world, making even this odd family seem relatable.
The voice acting and animation were both well done. Each character's physical features were almost-comically exaggerated, capturing the unique aesthetic of the Addams family. Each voice tone represented the characters' individuality, and served as an ode to the original TV series.
Having the family face off against the local TV personality rather than a scary villain made it clear that the film was going to be a safer adaptation as an animated film for children.
The movie was unique, cute and perfectly suitable for a younger audience. It truly teaches acceptance and celebrates originality. The theme of loving one's quirks rather than hiding them was apparent throughout. There were several moments that even the older audience found humorous and the kids giggled, making the movie enjoyable for the whole family.