Football tradition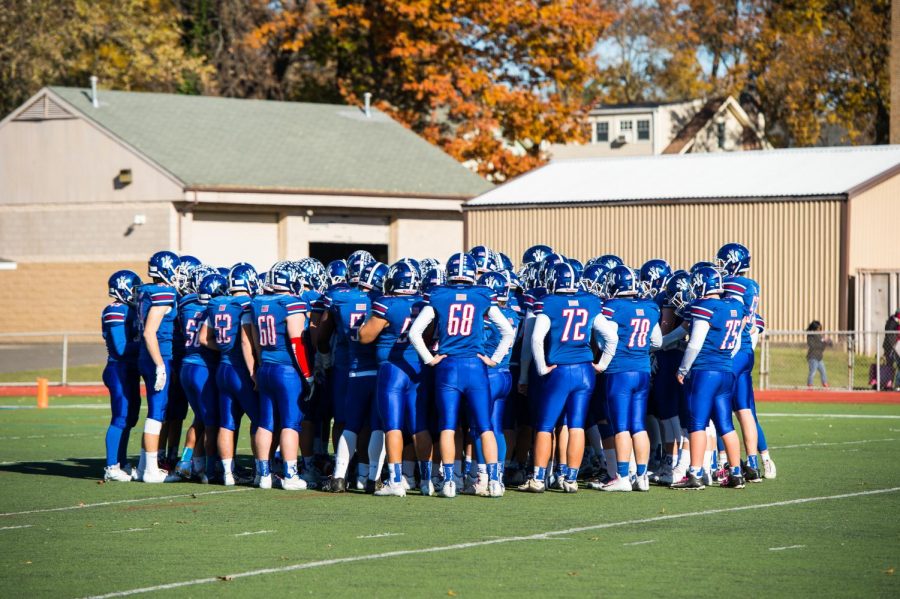 When most residents of Westfield are putting their turkeys in the oven, on Nov. 28, the WHS football team will be taking the field at 11 a.m. at Gary Kehler Stadium one final time this season to continue a historic rivalry. Since 1944, the Blue Devils (6-4) and the Cardinals of Plainfield High School (2-7) have played annually on Thanksgiving Day. However, the first game to take place between the two teams dates back to 1900, and the matchup has been nationally recognized as one of the best high school football rivalry games, according to USA Today.
"It's a cool tradition to be a part of," said senior football player John Czarnecki. "Any time you've had something that has been going on since before your grandparents were kids is a really special tradition and I'm excited to be a part of it again this year."
The team has adopted traditions of their own that make the day even more meaningful. "It's a special day for us," said Head Football Coach Jim DeSarno. "For the past 10 years, the parents do a steak and eggs breakfast for the team at the American Legion that starts very early in the morning. The grills are going and all of the families are getting involved."
Beyond the rich history of the game and the countless traditions adopted by the Blue Devils, the Thanksgiving Day game often marks the last game of the season as well as senior day, making the day tremendously sentimental.
"This game means a lot to me as well as the other seniors," said Senior Captain and Georgetown football commit Will Kessler. "These are kids I've been playing with since third grade and we've built a brotherhood that I think is different than a lot of other sports. Not being able to suit up with these guys again is sad to think about, so we have to take advantage of every moment we have together."
Although it's still strictly business for those 48 minutes between the lines, DeSarno notes that alongside the emotions for both players and coaches, the larger meaning of the day is what truly matters the most: "Giving thanks is as important as anything. Whether we win or lose at the end of the day, it's more important for us that our kids are able to go back home to their families and enjoy Thanksgiving."