Everyday Life in the modern world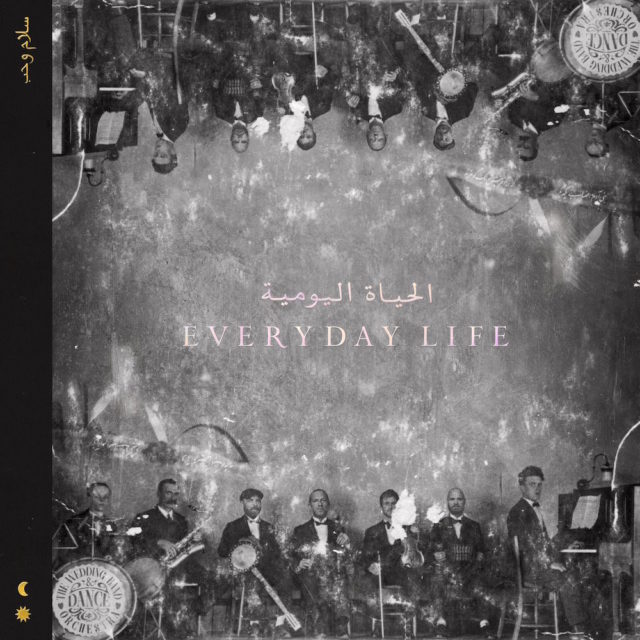 In the music world, we've all heard Coldplay hits like "Viva La Vida" and "Fix You." Their new album Everyday Life is the band's exclamation that they're back and adding to their ever-changing sound.
Everyday Life is a double album. The first part of the album, Sunrise, features slow instrumental songs. The second part, Sunset, has an upbeat feel that ends slow and hopeful. From a first listen, two songs really stood out to me: "Sunrise" and "Cry Cry Cry." 
"Sunrise" opens the album with a serene orchestral sound. It's definitely a song you would want to listen to while studying. To have the first song on the album be solely instrumental convinced me to explore further.
Contrary to the slow and rich aesthetic on "Sunrise," "Cry Cry Cry" is an upbeat tune about a relationship with a muffled piano riff  and a catchy chorus.
The album's maturity keeps you engaged in not only the music, but the powerful lyrics.You can definitely sense growth in their songwriting and musical range. The album expresses change and acceptance for all.
The beginning of the album reflects on the sadness that occurs in our everyday lives; the second half goes on to show happiness and coming to terms with your issues. It takes a mature set of ears to sit through and enjoy. For example, songs like "Arabesque" and "Guns" talk about issues like racism and gun violence.
While I enjoyed the music, the album's message stood out more. Coldplay isn't afraid to  be blunt, yet beautiful with their art.