Give Last Christmas your heart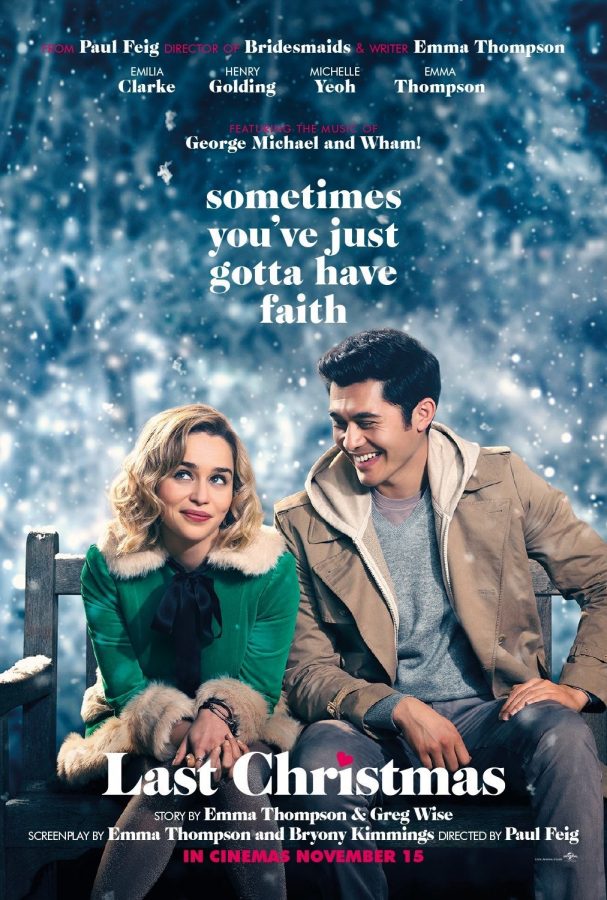 Nothing seems to be going right for young, frustrated Londoner Kate (Emilia Clarke), the main character in the movie Last Christmas. Christmas dominates her professional life. For example, she wears a green jumpsuit with jingle bells on her shoes each day for work. In addition to her unfulfilling job at the Christmas store, Kate struggles with her family dynamic as she tries to find her place and home in the world. Her dreams of being a singer get shut down time and time again, until everything changes for the better when she meets Tom (Henry Golding), a young man outside the Christmas store window. Kate gets one look at Tom and knows he's too good to be true.
As the film goes on, we get a deeper look into Kate's background: She had a heart transplant a year prior and has not felt like herself since.
At first the movie felt like your typical romantic comedy, with a cliché, spontaneous encounter between the two main characters that sparks the plot. As the movie went on, it's fair to say the audience was touched by the heartfelt story that grew throughout.
Walking in, we had seen the previews for this movie and thought this could be a silly sort of way to spend an hour and a half. However, while we watched, we found that the story had been building up to something greater. The end reveal is what really made the movie so special and unique.
This movie is definitely not one to skip over if you're looking to watch an enjoyable rom-com this holiday season. Although this film may not be considered for the 25 days of Christmas movie showing, it is worth seeing this holdiay season. It has a beautiful and deeply touching message that isn't just your typical love-at-first-sight type of movie.
While we loved the movie, it doesn't compare to Christmas classics like Elf or Home Alone. Therefore, we don't think it'll be a classic for generations but Last Christmas is definitely one to see during this time of year.