Working 'After Hours'
A review of the Weeknd's new album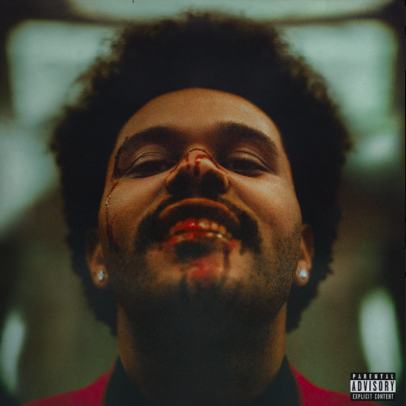 The Weeknd has been pleasing listeners for years with hits like "The Hills" and "Starboy," but did his latest work live up to the same standards of his previous hits?
His new album, After Hours, was released on March 23. He then added extra tracks to the deluxe edition which was released one week later, titled After Hours (Delux). With 17 songs, and some different themes, it is still the same Weeknd voice everyone knows and loves and this album is sure to please. 
One frontrunner of this album is "Blinding Lights," which is about experiencing heartbreak and dreaming about what could have been. This song is used in the trailer of season 3 of Stranger Things and is also a popular sound on TikTok. With others using this song for advertisements and promotions, "Blinding Lights" has become well-known and is undoubtedly the most popular track of this album. 
"Save Your Tears" is another great song of the album. While many songs in this album have a 1970/80s ring to them, this song is 2020 pop to its core. "Save Your Tears" is an upbeat and happy song about staying strong and getting over things that make people upset; just like the title says, it's important to save your tears for another day. 
The most energetic and electric song of the album is "Too Late." This song encompasses many strong bass and beat drop sounds that make for a song that is sure to keep you up. 
"In Your Eyes" is one of the more vulnerable songs that the Weeknd released in this album. He opens up in this song and talks about his feelings. His voice is accompanied by a saxophone, which makes this song even more romantic. 
Similar to the saxophone during "In Your Eyes", the thumps and echoes of "After Hours" makes this song amazing. The Weeknd uses his miraculous ability to sing at such a high note in this song, while also balancing the varying tones and beat drops that force him to change his vocal levels. This song is about love, specifically, how he is willing to work for it and change his ways. 
"Heartless" is another one of the more popular songs of the album. This song includes many of the common themes like love and betrayal, but the Weeknd presents it differently than other artists, by singing mellowly and not aggressively, like rap artists often do when singing songs rooted from anger like this. 
These are just a couple of songs in his new album and overall, the songs are amazing. The music videos that accompany the songs are interesting as well. They include Broadway-like bright lights in every video, while also including violent bloody scenes that make listeners pick apart what he is actually singing about.
 The blood factor is also shown in the album cover, which pictures the Weeknd with blood on his face. The violence in the album cover is seen throughout the heartbreak and desertion that is heard in these songs. Choosing to style the album cover this way plays in perfectly with the feelings of the Weeknd and the meaning of the album as a whole. 
 Yet again, the Weeknd orchestrated an album that will be listened to for years to come.