How Covid-19 is affecting movie releases and the rise of at-home streaming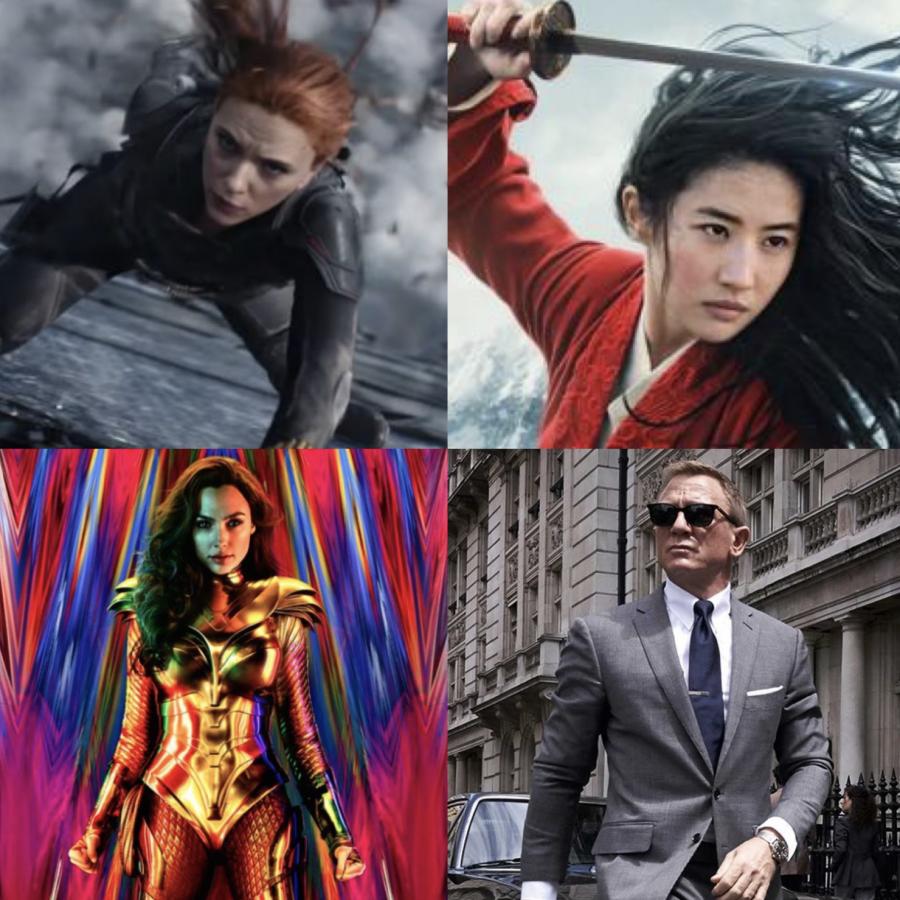 The COVID-19 pandemic has, of course, had detrimental effects on public health, business and travel. While the repercussions for the entertainment industry may seem to be minimal in comparison, the effects do have implications for the people around the world who make a living producing and distributing movies, television and entertainment.
Current and future consequences of the pandemic on these industries could range from lowered attendance at film festivals and disruptions in film distribution, to delayed or canceled movie releases.
Many movies have been delayed or canceled already, including animated and live-action films from Sony, Warner Bros. and Disney.
The Marvel Cinematic Universe (MCU) – owned by Disney – has seen major delays and changes to its entire calendar of movies to come through 2022. This was due to having to push back its release of Black Widow, Marvel's first movie since Spider-Man: Far From Home and first film in "Phase 4" of the MCU, back from May 1, all the way to Nov. 6. The Marvel movies slated to release after Black Widow, including The Eternals, and Doctor Strange and Black Panther sequels, have also been delayed by multiple months.
Disney has also pushed back its live-action movie releases. Mulan is now set to open on July 24, while Jungle Cruise, which had been set to release that day, moved to July 30, 2021. Additionally, an untitled Indiana Jones film has been moved from July 9, 2021 to July 29, 2022.
On March 30, Sony announced that nearly all of its summer films would be postponed until late 2020 or early 2021, including Jared Leto's Morbius, Ghostbusters: Afterlife and Uncharted. Warner Bros. announced that Wonder Woman 1984, the next edition in the DC Extended Universe (DCEU), would be pushed back from June 5 to August 14. A Quiet Place Part II, the sequel to John Krasinski's critically acclaimed horror film, is also getting released later than its original date, March 19. Finally, MGM Studios announced that No Time to Die, the next film in the James Bond, 007 movies series would be postponed until late November.
Many of these movies were highly anticipated by fans and audience members all around the world, and it is unfortunate that these delays were forced to occur. Thankfully, many studios are exploring new ways in which to release their movies, such as through streaming services and digitally/on-demand.
 NBCUniversal announced on March 16 that it would make some movies available digitally the same day they are released in movie theaters that remain open, including Trolls World Tour, on April 10. Movies currently in theatrical release will also be available or are already available on-demand, including The Hunt, The Invisible Man, Just Mercy, and Sonic The Hedgehog. Onward, Pixar's latest release, is now available on Disney+ as well.
According to cnn.com, Disney+ now has 50 million paid subscribers globally, putting it within striking range of its initial subscriber projections just five months after it launched. The company told investors last year that it projected Disney+ would have 60 million to 90 million global subscribers by 2024. 
Kevin Mayer, the chairman of Disney's direct-to-consumer unit, said in a statement on April 8, "We're truly humbled that Disney+ is resonating with millions around the globe. Great storytelling inspires and uplifts, and we are in the fortunate position of being able to deliver a vast array of great entertainment rooted in joy and optimism on Disney+."
Despite the issues the entertainment industry faces, there is still a lot of hope and opportunity for families at home to continue to enjoy these exciting movie experiences without missing out, and these newfound alternatives to theater releases could indirectly change the future of entertainment for years to come.