Hopeful but uncertain: Professional sports may be on their way back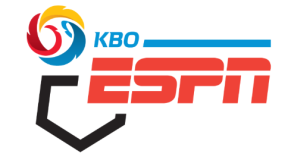 With the suspension of professional sports and cancellation of high school sports, the globe is experiencing an especially depressing amount of FOMO regarding sports. However, it seems there may be hope for a return to pro sports, with many European and Asian sports returning in the past few weeks and the prospect of American sports returning in the near future.
The first pro sports league to return was the Korean Baseball Organization, as the Daegu Samsung Lions hosted the NC Dinos on May 5 in an empty stadium. ESPN has now picked up broadcasting rights to six KBO games per week in anticipation of a delayed return of Major League Baseball, which has speculated a June restart with games confined to local/divisional rivalries to reduce travel.
Ultimate Fighting Championship matches officially resumed on May 9 in an empty VyStar Veterans Memorial Arena in Jacksonville, Florida. Justin Gathje defeated Tony Ferguson in the fifth and final round of the Lightweight Title bout in front of a virtual crowd of over 700,000 Pay-Per-View purchases, potentially serving as a blueprint on how to organize major sporting events in America.
Major European soccer leagues took a huge step forward, with the German Bundesliga restarting matches behind closed doors on May 16. The efficiency of the German government not only allowed the Bundesliga to commence play, but it also paid off economically, as there was a record-breaking number of viewers, with Forbes reporting that more than 1.4 million in America alone tuned in to watch the Revierderby between Borussia Dortmund and FC Schalke 04. 
A return to American soccer, however, does not look as promising. Major League Soccer, the United States' top-flight soccer league, is in the drafting stages of a plan to play matches in Orlando at ESPN's Wide World of Sports Complex. According to The Athletic, training could start as early as June 1, with official matches to resume in July, and it's uncertain how the league would make up the two months lost in the season with this new format.
The National Hockey League and National Basketball Association have both played more than three-quarters of the 2019-20 season and have now cut into what would typically be the postseason with the pandemic's suspension. The NHL has zeroed in on a 24-team, single-city, tournament-style return plan that could be accommodated in up to nine different cities, according to NHL commissioner Gary Bettman. However, the idea is still pending an agreement between the league and the NHL Players' Association and the recently negotiated 30-day border closure between the United States and Canada adds more complications.
The NBA, on the other hand, has not released a potential format or timetable, but is currently working on a return that would include all of the teams with a mathematical chance of making the playoffs. NBA commissioner Adam Silver is hopeful that they will be able to put a plan into action in the coming weeks but, like the NHL, an agreement is pending from the NBA Players' Association.
The only thing that is certain regarding the return of professional sports is that it has never been more uncertain. For now, the KBO, UFC and Bundesliga will have to do as we wait optimistically for more professional sports leagues to return.