Forever retro: Comeback trends '18
Hang on for a minute...we're trying to find some more stories you might like.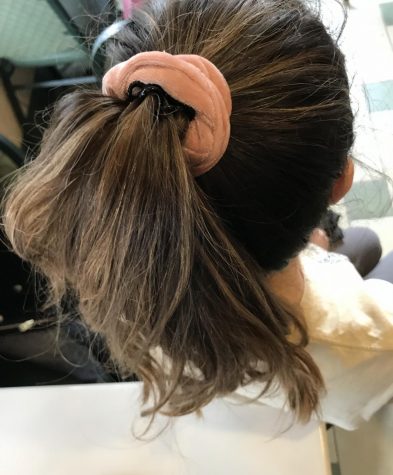 Scrunchies
Scrunchies first became widespread and popular in the 1980s and '90s with their bright and cheery feel. They're a twist on the classic hair tie.
"They're super comfy and don't make my head hurt, which makes them perfect for going out or coaching gymnastics. They go with everything and are perfect for every season."
– Jess Chicola '18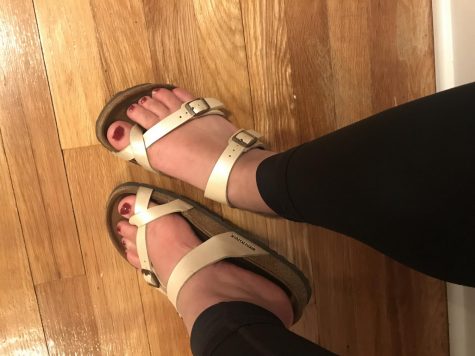 Birkenstocks
These relaxed shoes first started in Germany but became popular in the 1960s and '70s when they were introduced in the United States and have come back to comfort the feet of people today.
"They are so comfortable. They are perfect to wear for a casual look and very easy to dress up when you have to!"
– Julia Schiano '18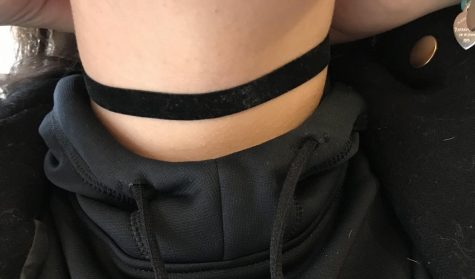 Chokers
Chokers were first popular in 19th-century fashion, and have returned with full force this century.
"I used to wear chokers when I was in elementary school and now they are popular again. It's crazy to see how things come back, but I think chokers are a trendy addition, especially with all the new kinds that have been made."
– Olivia Carnevale '18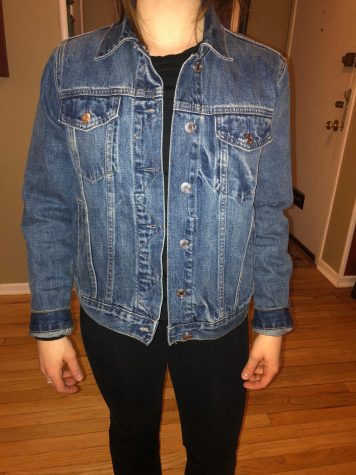 Jean Jackets
Jean jackets were first created around 1880 and became popular again in the 1950s and have continued to come back as a fashion staple.
"I like my jean jacket because it is a classic look that will never go out of style. It goes with pretty much everything. You can dress it up or dress it down and wear it whenever!"
– Emily Palumbo '18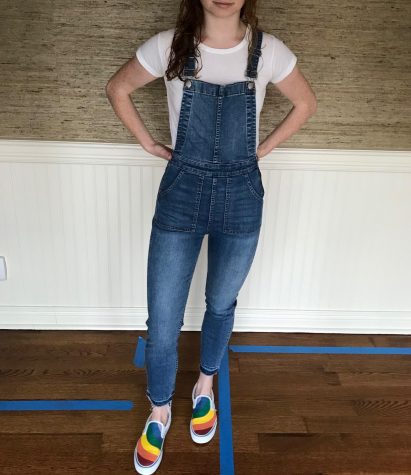 Overalls
This practical and cool outfit was a must in the late 1800s for working, but now they have transformed into a trendy outfit that everyone loves.
"They're definitely a fun alternative to regular jeans and a T-shirt. They're perfect when you want to be comfy in school all day. They have definitely made a return, hopefully for good."
– Marissa Millwater '18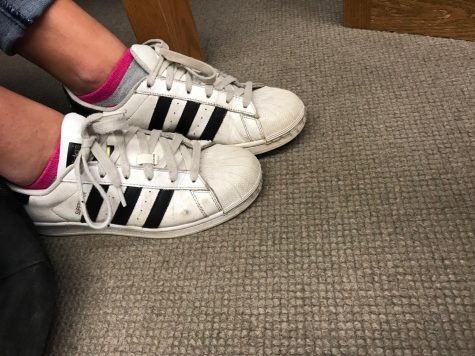 Adidas Superstars
A trend that began as a simple tennis shoe was turned into a classic everyday sneaker during the '70s. It made a comeback during the 2000s when Adidas reissued a new version of the popular sneaker.
"They're comfortable and they match with everything. They've become very trendy over the last few years."
– Sophia Pappalardo '19