Netflix hit addresses prevalent issues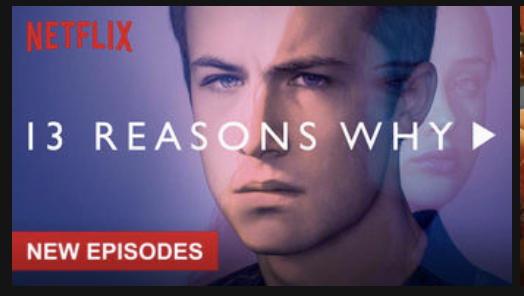 The series that hooked millions of viewers during season one has come back in full force, with more than six million watching 13 Reasons Why season two in the first three days, according to Variety. In the second season, the truth behind the death of Hannah Baker (played by Katherine Langford) unfolds and reveals what is left in its wake.   
This time, the producers trade in record tapes for Polaroids and the classroom for the courtroom. As the Bakers sue the school for failing to contain the harassment that caused their daughter's suicide, new information is revealed about the characters, who as witnesses recount their connections to Hannah—even the ones they have tried desperately to forget.
Not only is 13 Reasons Why season two a well-executed show, it's also a necessary follow-up to a controversial first season and a blatant reminder of current societal issues such as sexual assault and gun violence.
As accusations spiral and #MeToo continues trending, there is no doubt that sexual assault is an issue at the forefront of American society. Having already established rape as a theme in season one, 13 Reasons Why expands its scope to address the effects of sexual assault on a victim and the shocking frequency at which it occurs unreported.
More women join the two victims of Bryce Walker (Justin Prentice) and the majority of his baseball team from season one, and are forced to either remain silent or speak out. Overall, the commentary on issues of sexual assault is clear and important for everyone, especially teenagers, to hear.  At one point, the guidance counselor, Mr. Porter (Derek Luke), says: "Everybody acts like consent is this complicated thing, but it's not."
Sexual assault is not the only theme that returns during season two, however. After receiving backlash in season one for portraying suicide as a means of revenge and attention, season two distinctly counters this idea, through the words of Hannah herself. "It wasn't revenge," Hannah explains. "I had to tell my own story. I wanted people to know what happened so maybe it wouldn't happen again." Combined with the in-depth focus on the long-term effects of Hannah's death on her friends, 13 Reasons Why season two makes it clear that suicide is not an easy or rewarding option.
As the tally of school shootings in America rises, 13 Reasons Why tackles this prevalent topic in its second season. Ranging from shooting bottles in the woods to far more extreme behaviors, many characters use guns to cope with feelings of depression and guilt following Hannah's death. The students' alarmingly easy access to these weapons serves as a commentary on current gun laws and our government's inability to prevent violence that is sweeping the nation.
Violence in general is a prominent theme throughout season two, as scenes of sexual assault and graphic bullying shock the audience. Unlike in season one, every episode with explicit scenes begins with a message warning watchers about impending portrayals of such violence, enforcing viewing by only "mature audiences."
Now that 13 Reasons Why has called attention once again to modern American controversies, we are all echoing the thoughts of Alex Standall (Miles Heizer), who wonders during the final climactic minutes of season two, episode 13: "What do we do now?"