Assembly for all: Herren takes center court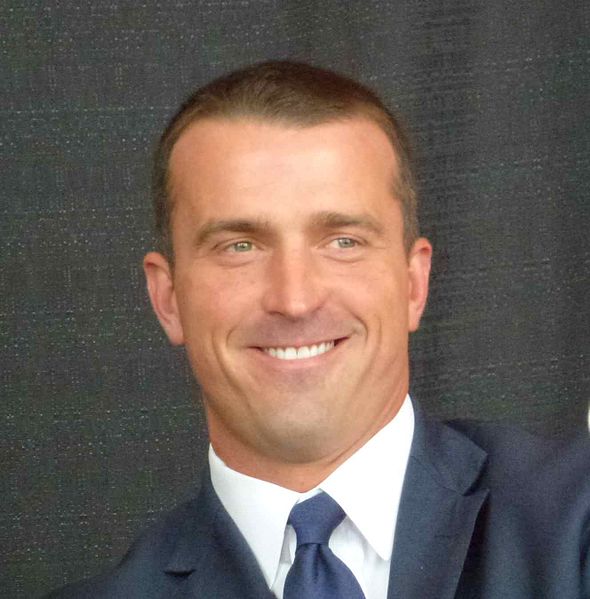 When Chris Herren came to speak at WHS last Tuesday, students and parents listened to the consequences of drug abuse, addiction and an NBA player's fall from fame.
But what they may have not heard about was the extensive effort required to bring the former Celtics point guard turned motivational speaker to the high school.
The WHS Dream Team, a student club which promotes drug-free lifestyles for teens, saw Herren speak at a leadership conference four years ago. Impressed by his rhetoric and ability to connect to younger audiences, the Dream Team made its goal to have Herren speak at WHS.
"In the 10 years I've gone to leadership conferences with kids from the Dream Team, Chris's message and delivery is one of the most impactful that I've been at," said Westfield Municipal Alliance Coordinator Ms. Louise DeDea.
The Dream Team partnered with the Municipal Alliance, a community group which promotes alcohol and drug-free living, to have Herren speak. According to Dedea, they worked with several state and local organizations, including Cranford and Clark.
"There were a lot of connecting links to get [Herren] to come," DeDea said.
One major 'connecting link' was Ms. Michele Kayal Eskow, the founder and director of the Albert Anthony Kayal Foundation (AAKF). Founded in 2016, the charity honors Eskow's late brother, who passed from drug addiction. Its goal is to spread awareness and educate teens on substance abuse. AAKF was a major financial contributor to the assembly—which was funded entirely from multiple donations—giving $7,500 for Herren to speak, according to Eskow.
"That's the reason why schools could never  get someone like Chris in the past, because they were too expensive for our [school's] budgets," Eskow said. "I wanted to create this foundation to be able to get presenters like Chris to make a more powerful impact."
The Westfield Municipal Alliance declined to disclose the fee for the the speaker.
While WHS does not always have speakers with a five-figure price tag, the afternoon assembly was the largest in the high school's history, with Herren's message reaching around 3,000 students via livestream. The feed from the WHS auditorium was sent to the cafeteria, gym and both intermediate schools.
The live stream was also used at the night presentation, streaming in the cafeteria and gymnasium. But these seats were left empty, coupled with a low attendance in the auditorium which was only half full. Herren commented on the size of the crowd.
"It sickens me how many empty seats there are tonight," Herren said to the audience. "And honestly, [this] is embarrassing to the community."
Despite comments from Herren, the collaborative efforts of the various organizations bundled with new technology were able to deliver Herren's message successfully to students.
"It felt far more personal and real than other drug prevention talks," junior Jonathan Givelber said. "Other drug prevention presentations are normally more about the facts but less about the emotional aspect. All his stories really described how it felt to be in his situation or how it felt to those around him who were affected by his actions."