Teen Assistant takeover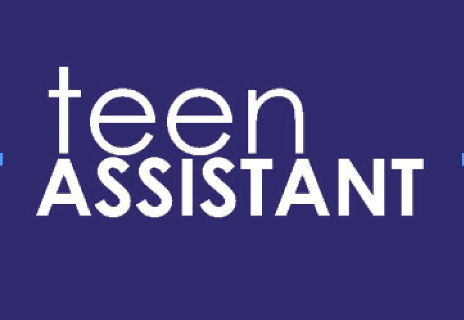 What does it mean to be a teen entrepreneur? At age 17, senior Brendan Cox founded Teen Assistant, a business that has connected teens with odd jobs over the past year, creating a sense of community and showcasing the entrepreneurship in the WHS community.
Cox found inspiration for the business by researching the community's needs. When he noticed there was a lack of jobs for teens, he decided to launch Teen Assistant in Nov. 2017. Less than a year later, Cox, now 18, has a business that has brought in six figures with a current staff of 12 employees.
Some jobs that employees (known as Teen Assistants) do include moving and assembling furniture, loading U-Hauls, yard work, face painting and more. Despite the heavy labor of many of these jobs, hours for employees are flexible.
"There are some who work almost a full-time job, and others who work once a week," Cox said. "It is really up to them how much they want to work."
Senior Michael Carlone enjoys the flexibility and comraderie he has working as a Teen Assistant. "We are treated well and it's different compared to a normal job as you're working with people you are friends with. Everyone we have worked for has been super nice and generous," said Carlone.
To kick-start the business, Cox advertised on Facebook and Instagram which helped in promoting the brand.
"Once we did that, it was all word of mouth," Cox said. "We still advertise on Facebook but it is not even necessary at this point."
As part of his job, Cox runs the social media, marketing, and point of contact within the business. He has also started a Facebook page, separate from Teen Assistant, known as Jersey Jobs for Teens. The page enables other teens to gain access to different jobs around the state by creating a space for business owners to post job opportunities.
"I always thought it was a pain to try and figure out what stores or companies are hiring," Cox said, "so I felt making a shared space where others can post when they are hiring would be useful to teens."
Teen Assistants are texted any time there is a job and are given the option to accept or decline, depending on their availability. Teen Assistants often work in a specialized field. "When we get a job request I will ask a specific person to do it because I know they will be able to do the job well," said Cox.
Cox considers himself an entrepreneur because he is always looking for what's next. "I'm always looking for the next business venture," Cox said. "Right now I am creating an app with a company. I am always looking for ways to make money. I consider myself a very forward-thinking person."
To contact Brendan Cox, use the phone number (908) 930-9813.
Facebook page @TeenAssistant.