Anti-Semitic vandalism reported at Franklin School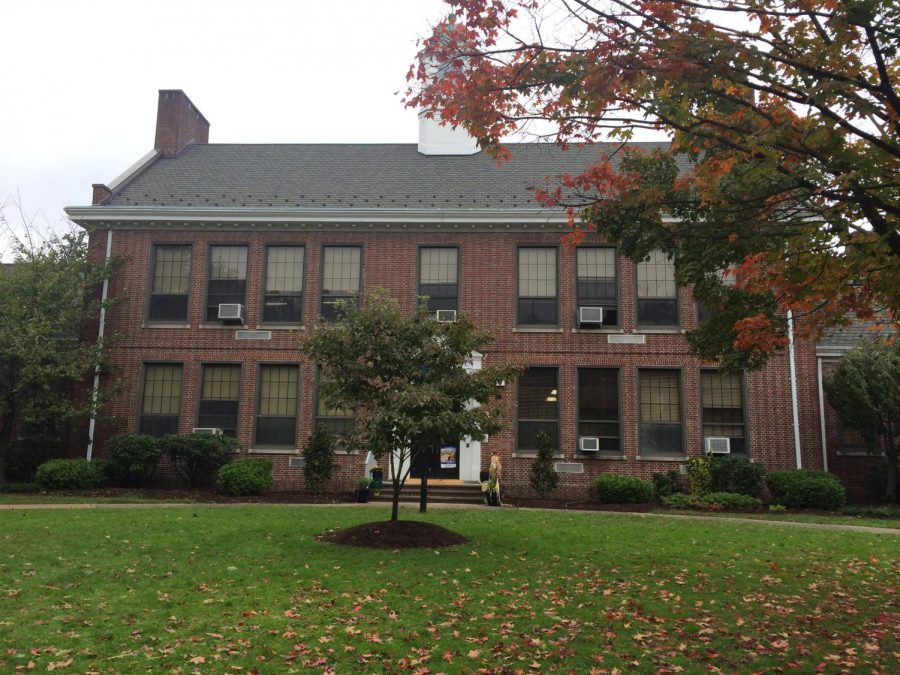 On Oct. 3, a swastika was found etched in a restroom at Franklin Elementary School. Franklin principal, Dr. Eileen Cambria, confirmed that an elementary student admitted to the incident, but the district is unable to disclose more information.
Both Superintendent Dr. Margaret Dolan and Cambria confirmed that Franklin had a similar incident occur in February of 2017 when a swastika was found in a boys restroom, but the school was unable to determine who the vandal was at that time.
The most recent incident was discussed in detail at the recent BOE meeting on Oct. 9. On behalf of parents and administration, Dolan said, "We're disappointed, we're angry, we're a lot of different emotions."
At the meeting, Dolan emphasized the need for respect. "On every given day, we come in hoping that our students are remembering the respect that they've learned at home and the respect they're taught and shown in school," she said.
According to BOE President Gretchan Ohlig, the administration plans to communicate to all grade levels that disrespectful actions will not be tolerated. She said self-reflection is also in order: "How do we do better? How do we take a different approach if what we're doing isn't always impactful?"
Rabbi Douglas Sagal of Westfield's Temple Emanu-El added: "This is [the Franklin community's] chance to be a leader in Westfield, to demonstrate what an inclusive, tolerant, loving and compassionate community looks like, to lead by example and model a school community that lives out a credo of welcome and acceptance for all."
On the same day the vandalism was reported, an email was sent out by the administration to the parents of Franklin students with a description of the event, the administration's course of action and resources parents can use at home.
In response to the vandalism, fifth graders at Franklin read and discussed The Yellow Star by Carmen Agra Deedy. Cambria described the discussion as "respectful and insightful."
As a part of their long term plans, Dolan credited the BOE's focus on social and emotional wellness in the district. According to Dolan, this means "developing the skills of our students, their social skills and also their ability to show and to share their emotions, and there's a reason for that, and a large part of that is respect and how you respect others, and understanding how your actions and your words impact someone else."
In light of the vandalism, Sagal sees an opportunity for the community to "take this terrible incident and make something good out of it."