Are you (home)coming?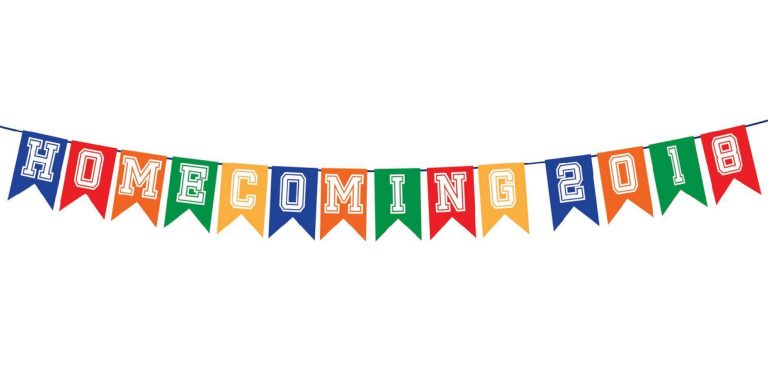 Get ready for a night of music, fun and dancing at WHS's 5th annual homecoming dance on Nov. 2nd at 7 p.m. in the gym. Tickets cost $10 in advance and are $15 at the door. There will be food, a DJ, and photo booth in Gym 5.
The event's popularity has increased dramatically over the past few years. Around 700 students attended last year, compared to about 200 the year before. SGA Advisor Allison McDermott projects that attendance will match or exceed 700 attendees this year.
SGA Vice President Emma Herber says, "Because of homecoming's great success last year, this year we were able to put more money into decorations and we moved [from the cafeteria] to the gym." Herber also adds that the SGA will fill the gym with balloons, fun lighting, a red carpet and more.
McDermott is glad to see more students coming to the dance and that it's becoming more popular.
Sophomore Grace Lanza credits the appeal of homecoming to the class of 2018, as they encouraged many students to go last year.  "I think it was the seniors that made it more of an event," she said. 
However, junior Julia Gagliardi added, "I think the SGA had the biggest impact because they made a huge effort to get all students involved and asked them what they wanted at the homecoming dance." 
In addition to the increase in attendance, the homecoming court has become of special interest to students this year. A total of ten individuals are running for four spots on homecoming court this year.
Senior Alana Hammond chose to run for homecoming court after she heard an announcement in homeroom. "The first thing that went through my mind was, 'Oh wow, so anyone can be nominated, even me,'" she said. "I got really excited and had this huge urge to run."
Similarly, senior Larry Yu, who was also nominated for homecoming court, didn't know that he could run or that homecoming court was an actual title. "I think this year a lot of seniors are just trying to make the best of their final year in high school and one way to do that is to take advantage of homecoming," added Yu.
While Yu chose not to campaign, as it was a last minute decision, Hammond campaigned by walking around the student center, putting a link on her Instagram and getting support from her friends and cheer team.
Despite the big numbers and nominations, the root of homecoming is a night where the whole school comes together to dress up and have fun. 
"There aren't a lot of school events that everyone goes to," senior Katie Ceraso said. "[Homecoming] reminds me of something in a high school movie."