Trust the Process: road to induction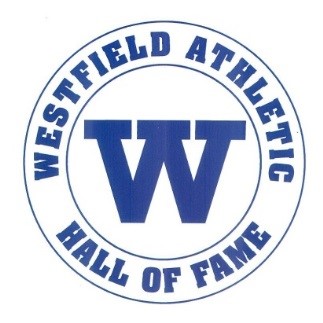 Twenty-five years ago, Mr. Gary Kehler, beloved WHS football coach and former athletic director, along with Mr. Lee Hale and Mr. Roger Love, started the Westfield Athletic Hall of Fame. This year, there are 20 inductees into the Hall of Fame.
For the selection process, every two years each member of the Board of Trustees nominates six potential inductees. From there, the trustees vote on the nominations and seven votes are needed to be inducted.
WHS Sports Historian Bruce Johnson, an original member of the Board of Trustees and the current media chairman, assembles a catalog of potential inductees. Athletic Director Sandy Mamary, also an original trustee, estimates that there are hundreds of eligible candidates for this honor.
The Hall of Fame is divided into four categories: individuals, coaches, teams, and contributors.
Individual athletes must have graduated 10 years prior to being considered for the Hall of Fame.  "We look at the whole eight years, so to speak," said Mamary, explaining the selection process. "We look at the four years in high school and if you played in college those four years."
The Hall of Fame also recognizes teams that have won impressive titles in addition to the coaches who have helped achieve these records and further encouraged athletic greatness.
The Contributor category is one that highlights community members who have helped WHS athletics in ways that might be overlooked or forgotten. "[This] really is a special category because it encompasses the community," explained Mamary. "Their tireless work to make us who we are, to make us the champions that we are. They helped achieve athletic excellence. "
The process for selecting who will be inducted into these categories is one of inclusivity.  "When we look at making up a class of inductees we try to get every decade represented," said Mamary. "We're almost at a point where we're done with the 60s."
The Westfield Athletic Hall of Fame works to recognize the hard work and dedication of those in the Westfield athletic community and the outstanding results that follow. When reflecting on Westfield's athletic history, Mamary said, "We've never really declined in our success."