Living with a dysautonomic condition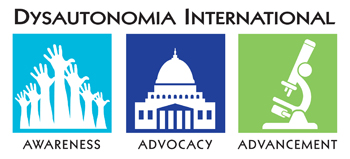 Hang on for a minute...we're trying to find some more stories you might like.
Westfield High School junior, guest columnist
I was diagnosed with postural orthostatic tachycardia syndrome (POTS), a dysautonomic condition, in sixth grade, after fainting during chorus rehearsal. POTS consists of a variety of symptoms—a racing heart rate when going from sitting to standing, migraines, dizziness, fainting, nausea, and chronic body pain cover just the tip of the iceberg when it comes to symptoms.
In my five years struggling with the illness, I have been in and out of school, ranging from a day for a doctor's appointment at Children's Hospital of Philadelphia, to a whole year due to a flare-up of my symptoms. These gaps in my ability to physically attend school are the best way to explain my condition. It's unpredictable, and while everything can go smoothly for a while, it can quickly change.
I never really know what I'll be able to accomplish with my condition. Sometimes I am able to go on hikes with family, and other times even helping my sister repaint her room will cause me such debilitating pain the next day that it hurts to stand. It's incredibly scary and indescribably frustrating to not know whether the next day will be spent in pain.
As my condition isn't one with very obvious physical symptoms, strangers sometimes think there isn't anything wrong with me at all. Occasionally, I will use a wheelchair to experience activities outside the house. Issues arise only when I stand from the wheelchair, and strangers stare at me with prying eyes. It doesn't often occur to them that I might still depend on the wheelchair even if I can briefly stand. These judgments from strangers will sometimes make me so nervous that I would rather forgo the trip altogether.
School creates an added layer of stress. Missing any amount of school is always a setback for any student, but the times when I'm homebound are the most stressful, as I know I am missing class and important assessments. If I am unable to get back to school for an extended period of time, I am set up on home instruction, a system created specifically for students who are unable to attend school, in which instructors come to the house to continue lessons.
Mental fatigue is a prominent complaint of POTS patients. While I can usually manage my workload, mental fatigue can make it difficult to concentrate on doing just about anything, let alone reading a textbook or completing math problems, because I am just so exhausted.
The impending thought of college is a new kind of stress that I'm still learning to manage. Knowing that colleges tend to look for activities in applicants brings me more anxiety than I've dealt with in a while, as I am well aware that the only real activites I have accomplished in the last few years are a remarkable record of doctor's visits. The thought of my medical condition making college searches more difficult is extremely frustrating, because I know it's out of my control.
Still, the support of my family and trying to keep a positive outlook myself has helped to manage the copious amount of stressors in my life.
I can only take life one day at a time, and I have to allow myself to accept that in order to keep pushing forward, so that's exactly what I do. I know that even if my symptoms are awful one day, the next week I might be back to hiking and living life with full mobility.
To learn more about Dysautonomia and donate, visit dysautonomiainternational.org