Christmas classics aren't so jolly after all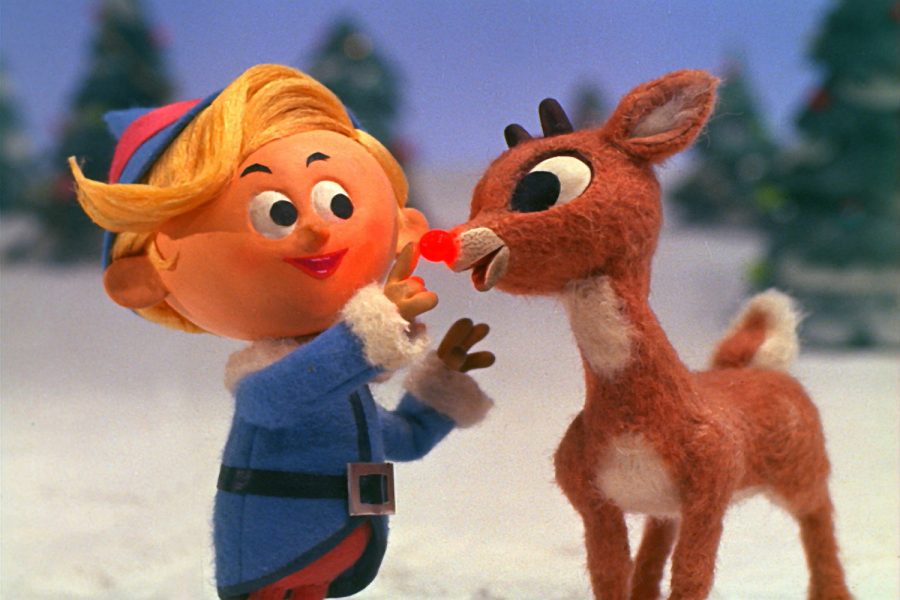 With the start of the #MeToo movement in late 2017, our society has become more cognizant of the deeper meaning of a few Christmas songs. This Christmas season, certain Christmas classics have come under fire for their immoral and insensitive undertones.
On Dec. 3, California radio station KOIT banned the song "Baby, It's Cold Outside" after receiving complaints from listeners regarding the lyrics' misleading messages about consent. Yet on Dec. 10, that same radio station reversed their ban of the song, after they discovered in a poll that 75 percent of their listeners opposed the ban.
This song, originally written in 1954 by Frank Loesser, contains lyrics such as, "Say what's in this drink?" and "The answer is no," which make this couple's interaction suspicious. Opponents to this song say that these lines allude to the man drugging the woman's drink and pressuring her to stay at his house despite her opposition.
The recent controversy around this song has blown up on social media, as Twitter users have been furiously posting their opinions on the song. Twitter user @RCE96 attacked the song's nonconsensual lyrics, tweeting, "Wait people really don't see how the song Baby It's Cold Outside is creepy? That song gives off an insane rape vibe. Like, very rapey."
In defense of the Christmas classic, actress Kirstie Alley wrote in a tweet, "In a world where we can't differentiate between good natured, well intentioned flirtation and date rape… We are LOST … 'Baby It's Cold Outside' is lovely… All you goody two shoes out there … try to make PORN illegal … time better spent."
Deana Martin, the daughter of "Baby, It's Cold Outside" singer Dean Martin, released a statement on "Fox & Friends" on Dec. 10, defending her father's song.
She said, "It's just insane. When I heard [the outcry], I said, 'This can't possibly be.' You know, it's a sweet, flirty, fun holiday song that's been around for 40 years for my dad." Her tweet, saying, "I think this is crazy. What do you think?" later went viral.
Along with the controversy surrounding this song, other Christmas classics have also been receiving criticism. One of these classics includes Rudolph the Red-Nosed Reindeer. In this television special, Rudolph is bullied by his fellow reindeers, abused by his parents, and mistreated by Santa Claus, who is portrayed as mean and only cares for Rudolph when it's in Santa's best interest.
Once again on Twitter, people went crazy when watching the movie this year, attacking the movie for its bigoted scenes and characters.
One user said "Donner just told Rudolph that self respect was more important than his son breathing. Somebody call the cops to their cave immediately #Rudolph" (@LPizzle).
In defense of this half-century old classic, another person tweeted: "Are people even actually making a big deal about Rudolph the Red Nosed Reindeer getting bullied? I mean, he overcomes adversity & becomes the boss of his bullies & saves Christmas (spoiler alert) soooo….where's the issue? #RudolphTheRedNosedReindeer" (@naptimenancydrw).
With the holiday season upon us, the battle continues as to whether these Christmas classics are offensive, or if people are looking too far into their meanings. What do you think?