A 'lucky list': Celebrating St. Patrick's Day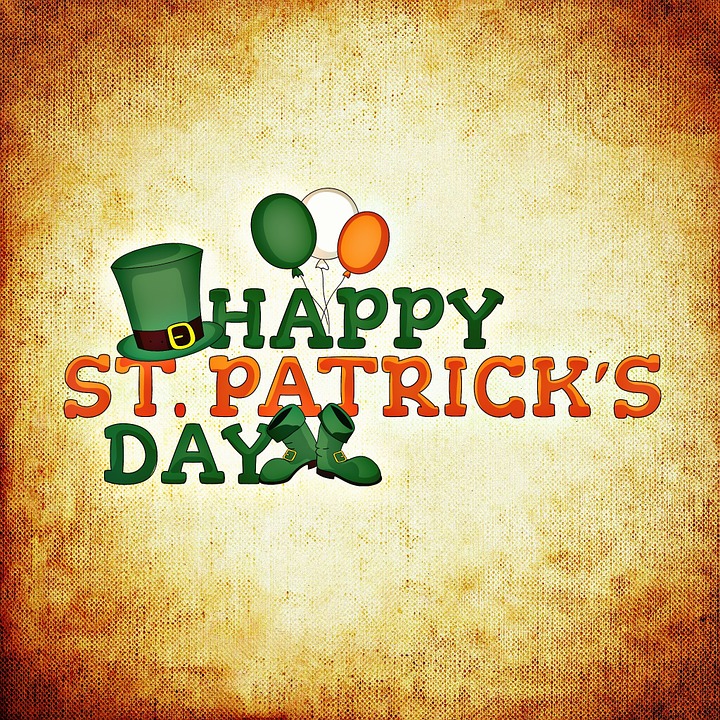 St. Patrick's Day is just around the corner. Two more days until the magic begins. A day filled with green bagels, shamrocks and of course, rainbows with pots of gold is almost upon us.
Don't worry if you're not Irish—everyone's Irish on St. Patty's Day. Saint Patrick wasn't even Irish; he was a Brit named Maewyn Succat looking to spread Christianity throughout Ireland. After becoming a priest, he changed his name to Patricius. St. Maewyn Day just doesn't have the same ring to it.
Everyone can find something special to do on St. Patty's Day. Check out some of these options that'll make your St. Patty's day shamROCK!
1. Make a leprechaun trap: Children pride themselves in creating the best, most creative leprechaun traps. Made with coins, lots of green and definitely gold, children give leprechauns a run for their money. Creating these traps isn't just for kids; leprechauns don't discriminate based on age, only by the amount of gold left in the trap. Good luck though, no one can ever catch the magical men who only leave their green prints and mischief behind.
2. Drink an Irish beer (adults only, of course): Adults always make sure to find a way to enjoy the holiday. There will be 13 million pints of Guinness Stout consumed (wallethub.com). Not necessarily the true meaning of the holiday, but that's a way to do it!
3. Practice your Irish accent: Don't forget, St. Patricks's Day is just an excuse to say, "Top of the mornin' to you!" or "Kiss me I'm Irish!" Who doesn't want a chance to practice their Irish accent?
4. Enjoy some quality food: For all the foodies out there, corned beef and cabbage is a classic St. Patrick's Day meal (the Americanized version, of course). The U.S. produces 42.1 billion pounds of beef and 2.6 billion pounds of cabbage for St. Patty's Day every year (fastcompany.com). Friendly disclaimer: there isn't actually any corn in corned beef.
5. Watch a parade: Out of the top 10 world's biggest St. Patrick's Day parades, three are in the U.S. (including the one in New York City tomorrow) and only one is in Ireland—funny how that works (fodors.com). Green is the official dress code for these events—hats, socks, and shamrocks of all kinds.
6. Search for a four-leaf clover: Many spend their St. Patrick's Day searching for four-leaf clovers. Even on the luckiest day of the year, the odds of finding a four-leaf clover are 1 in 1,000, but never stop searching. And never iron your shamrock—you don't want to press your luck!
Enjoy your St. Patrick's Day the way you want. Whether it's wearing green, putting a shamrock on your cheek or snacking on some Lucky Charms, everyone can use a magical day once in a while.