Small community, large voice
WHS recognizes students and teachers with family members in the military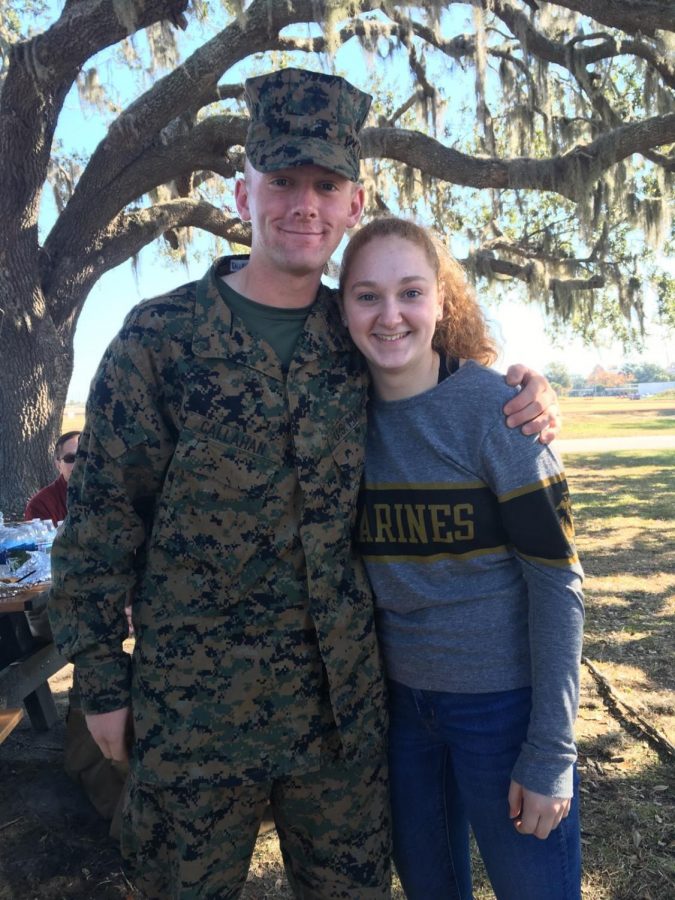 Everything was planned perfectly—from the guest list to the menu to the DJ. Only one thing was missing: Brian Callahan. As a Lance Corporal in the Marine Corps stationed in North Carolina, Brian was unable to attend his younger brother's Bar Mitzvah due to his commitment to military service.
Jackie Callahan, Brian's younger sister and a WHS senior, understands what it's like to have a close family member in military service. Not having her brother around is often hard. "He will end up missing a few milestones of my life and that is hard to come to terms with," Callahan said. "We have grown up together and I always thought we would get to see all of each other's big milestones."
Despite this hardship, Callahan said that her brother has motivated her in many ways. As she described, "Watching him conquer the things he set out to do makes me want to conquer the things I set out to do."
According to the Council on Foreign Relations, the U.S. military consists of less than 0.5 percent of the nation's population. This creates a small, tight-knit community—and Westfield is a part of it. Countless other teachers and students in WHS have been affected by having members of their family in service.
English Teacher Sheryl Brindle has had her own unique experiences from when her husband served as Staff Sergeant in the Army. She lived in Italy for three-and-a-half years while her husband was often away on trainings or deployed, leaving her in a foreign country away from family and friends.
Brindle described how difficult it was to be alone in a new place. "One time while [my husband] was gone the laundry broke and I had to get it fixed," she said. "The person who was coming was Italian and I had to figure out a way to communicate."
Although Brindle faced everyday difficulties like this one, she said, "I would never trade [the experience] for the world because it was so fun and so great to have."
Both Callahan and Brindle are proud of their family members who have achieved so much and given them new experiences. They speak to many other voices at WHS, who have lived and learned what it is like to have someone close to them be far away for long periods of time. But as Callahan said, "Having [my brother] in the military makes me incredibly proud of him."