Wildin' for wings: A college basketball haven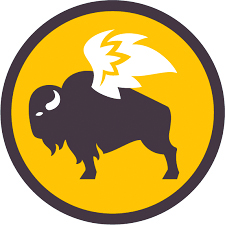 Imagine a sports fan's heaven: dozens of flat-screen TVs broadcasting all the big games, hundreds of messy buffalo wings leaving the kitchen every minute and being surrounded by other people that live and breathe sports. Luckily this is not just a sports fan's utopia: it's Buffalo Wild Wings.
As March Madness starts, Buffalo Wild Wings (BWW) quickly becomes a college basketball mecca, with every game plastered on the walls and rowdy fans occupying every seat. Fans from far and wide gather here to watch the games, spend time with friends and eat the famous buffalo wings.
Beena, the manager of the BWW in Watchung, says that the restaurant is so loud during March Madness that it is hard to hear the order. "The place is crazy, a little hectic, loud, but really fun," she said. "There are a lot of sports fans that come in who make it a lively atmosphere."
BWW takes full advantage of March Madness by offering deals such as cheaper boneless wings and alcoholic beverages. Also, this past Sunday on Selection Sunday, BWW offered games to its customers where one could win prizes and giveaways, adding more fun to the restaurant.
But do not forget about the food. With wings at a reasonable price paired with dozens of sauces and seasonings from parmesan garlic and honey barbeque to jammin' jalepeno and the tear-jerking blazin' wings (warning: they are really hot), everyone is sure to find something they like. BWW also serves a wide array of appetizers and burgers.
So when you need a place to go to watch March Madness that also offers a fun atmosphere and good food, look no further than BWW: wings, basketball, sports.