New name brings new standards
2019 NJSLA exam begins new era in NJ standardized testing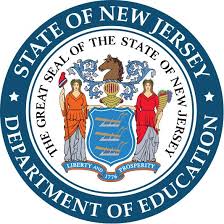 Hang on for a minute...we're trying to find some more stories you might like.
On April 8, New Jersey Student Learning Assessment (NJSLA) testing—previously known as PARCC—will begin district-wide. At WHS, there will be two English Language Arts (ELA) units on April 8 and 9, and exams for the two mathematics units will take place on April 10 and 11.
The tests will occur from 8 a.m. to 10 a.m. each day, but students not taking that day's exam do not need to arrive at school until right before the first period of the day, which begins at 10:15 a.m. NJSLA-English is mandatory for all freshmen and sophomores; however, NJSLA-Math is only being administered to 9th and 10th grade students in Algebra 1, Geometry and Algebra 2. 
The process of shifting from PARCC to NJSLA began when Governor Phil Murphy took office. One of his primary goals was to reduce state testing. Although the name has changed, the test itself is still relatively the same as PARCC. One of the changes made is the length of the test. Last year the testing lasted six days, but this year it will only last four.
The most impactful change however, stems from the decision about which grade levels have to take this test, and how that decision is being made between the state, the courts and the NJ State BOE.
In October Governor Murphy and the NJ State BOE agreed that only 9th and 10th graders would have to take standardized tests. However, in December, the Superior Court Appellate Division ruled that 11th graders needed to take standardized tests in order to comply with state law that requires standardized testing as a graduation requirement for 11th graders.
On March 18 all of this changed when the New Jersey State Department of Education announced that all juniors are no longer required to take the NJSLA in order to meet graduation requirements. As explained in a letter from Assistant Principal and Test Coordinator Warren Hynes sent out on March 22, juniors are now able to meet the graduation requirement in the same manner that seniors do and can opt out of NJSLA testing even if they don't currently meet any of the requirements.
Due to this, juniors can now meet the graduation requirement in one of three ways. The first is by achieving passing scores on the NJSLA or PARCC. The second is by achieving passing scores on the PSAT, SAT or ACT.  The third is by submitting a student portfolio appeal to the state Department of Education through the district. WHS administration, however, is suggesting that students who have not already met the first and/or second requirements with sufficient test scores should take the NJSLA for the subject(s) where they have yet to meet the requirement.
Although juniors can opt out this year, it is unclear if future juniors will be able to opt out as the state has yet to announce the protocol going forward. Important to note though, juniors must take the NJSLA-Science exam on May 29 and 30.
This last-minute change in protocol is unusual. "This doesn't happen," said Hynes.  "Finding out that test requirements are different 3 weeks before the exam, that makes things more frazzled…The thing that I will say about the state is that they definitely, definitely are working to reduce the amount of testing."
Along with this reduction in test time, the class schedule for these days of testing is different as well. The first class of the day will start at 10:15 a.m. and the last period will end at 2:45 p.m. as usual. With this being said, there are only five class periods per day, instead of the normal nine.
This time reduction is coupled with a class period reduction, which many students and teachers feel is a disruption. WHS freshman Vivian Jeckell said: "The test allows students to practice our skill of test-taking which is good for our future, but we don't get our full learning time [due to the different schedule] in all of our subjects, and that could lead to falling behind in the curriculum."
WHS Science Teacher Bob Brewster also feels the negative effects of the schedule. "Our students are doing well [and] our teachers are doing their job, so the test is just really disruptive. It's right before vacation, it's the last week of the marking period and because of that, teachers love to give tests during the last week of the marking period and so that week is going to be packed," he said, adding that the alternate schedule is "a hassle and it makes it very difficult for everybody."
Acknowledging the positives and negatives of NJSLA testing, the state continues to work towards reducing standardized testing in order to alleviate its impacts on the regular school schedule, while also finding a way to evaluate the level of education that districts are providing. The constantly changing state decisions regarding standardized testing proves that the state BOE and the New Jersey Department of Education are working towards creating a new era in standardized testing to make meeting graduation and education requirements more efficient for students everywhere.
For more information on the state graduation requirements visit nj.gov/education