Dancing to make a difference
WHS gives back to the community with the Dance Marathon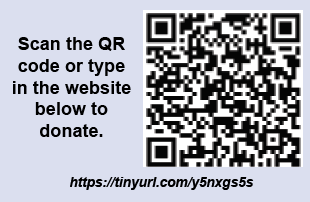 It takes nine months of planning each year and five hours of dancing, but raising almost $15,000 for the patients at Children's Specialized Hospital makes it all worth it.
WHS' Community Service Club is hosting their third annual Dance Marathon on May 17 from 5-10 p.m. in the courtyard. The fundraiser consists of food, raffles, and, of course, dancing; however, it is more than just an experience with friends.
The club will be donating all of the proceeds to Children's Specialized Hospital in Mountainside. Club members including junior Ava Feldman believe that fundraising is a critical part of giving back to the community, especially to kids who are "going to be the foundation of our future."
From selling T-shirts and bracelets to pie-a-teacher raffle tickets, the club has already raised thousands of dollars for the hospital. Additionally, a fundraising website has been set up in hopes of reaching people around the country.
The Dance Marathon, brought to WHS three years ago, was created after coordinating with staff from Children's Specialized Hospital. According to the Community Service Club, the mission of the night has remained the same: to raise money for the sick and injured in the community while having "good, clean, fun."
Club president senior Emma Wolynez hopes that the Dance Marathon will raise awareness for children whose lives are affected by their illnesses. Being only three miles away from WHS allows for the hospital staff and patients to be directly involved with the event. In the past, children from the hospital have attended the dance, and WHS students were able to form friendships with them.
Wolynez said: "Being open and seeing everyone's way of life makes people so much more compassionate and understanding. The more compassionate we are, the kinder we are."
Tyler Habib, a junior who attended the Dance Marathon last year said: "[The Dance Marathon] truly stands out in its own way because of the goal that is has. It's a good way to get students involved in the community by bringing everyone together for a good cause."
From 5-10 p.m. tonight, music, dancing, and free food will be offered. Get involved by purchasing a ticket for $10 at the door, and be prepared for a night like no other.