Meet WHS' new principal
Ms. Mary Asfendis fills the role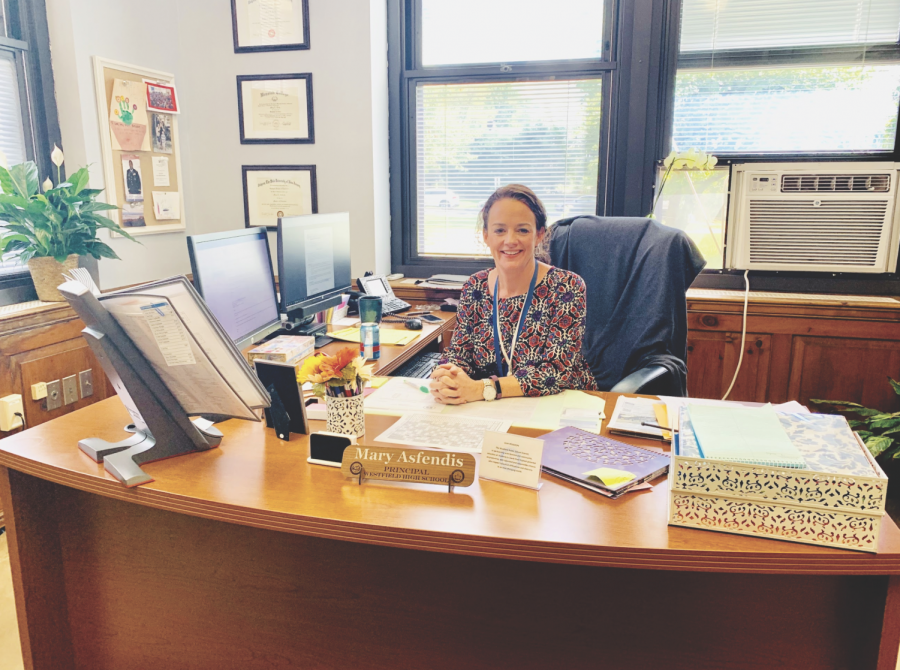 On Aug. 1, Ms. Mary Asfendis officially became the new principal of WHS. After a thorough search process, Dr. Margaret Dolan and the BOE recognized that Asfendis "emerged as the clear choice" for this role.
From her 15 years of academic leadership experience, Asfendis has gained knowledge and an understanding of students and their developing learning habits. Asfendis is also a familiar face to some students and faculty members, as she has been the assistant principal at both WHS and EIS, as well as the principal at RIS. She was also a middle-school Spanish teacher and the Supervisor of World Languages in Bernards Township.
"[Asfendis] is a dedicated and dynamic leader with an unwavering vision for and commitment to the WHS school community," said Dolan. Asfendis has consistently worked to make the district a better place, especially in her transition to principal.
She assumes this position after the passing of former WHS Principal Dr. Derrick Nelson, which devastated the community in April 2019. "Dr. Nelson was not only a colleague but also a good friend of mine," said Asfendis in an interview with Hi's Eye. "I feel a great responsibility to do a really good job in this role because I know how important this school was to him."
Asfendis hopes to honor his legacy through her work at WHS. She has acknowledged the ability of the community to come together in times of struggle and hopes to maintain the vision of cohesiveness as a school.
In addition to this goal, she also desires to emphasize social and emotional learning throughout the school. She hopes to create a positive learning environment for students to grow not only academically, but also as individuals. Students should "feel good about their experience," said Asfendis.
While taking on the responsibilities of being principal can be challenging, Asfendis hopes to start off the school year positively and start forming relationships with students: "I always want to say hello and I'd love to have a conversation any time [they] see me in the hallway."