Recent vaping illnesses spark e-cigarette discussion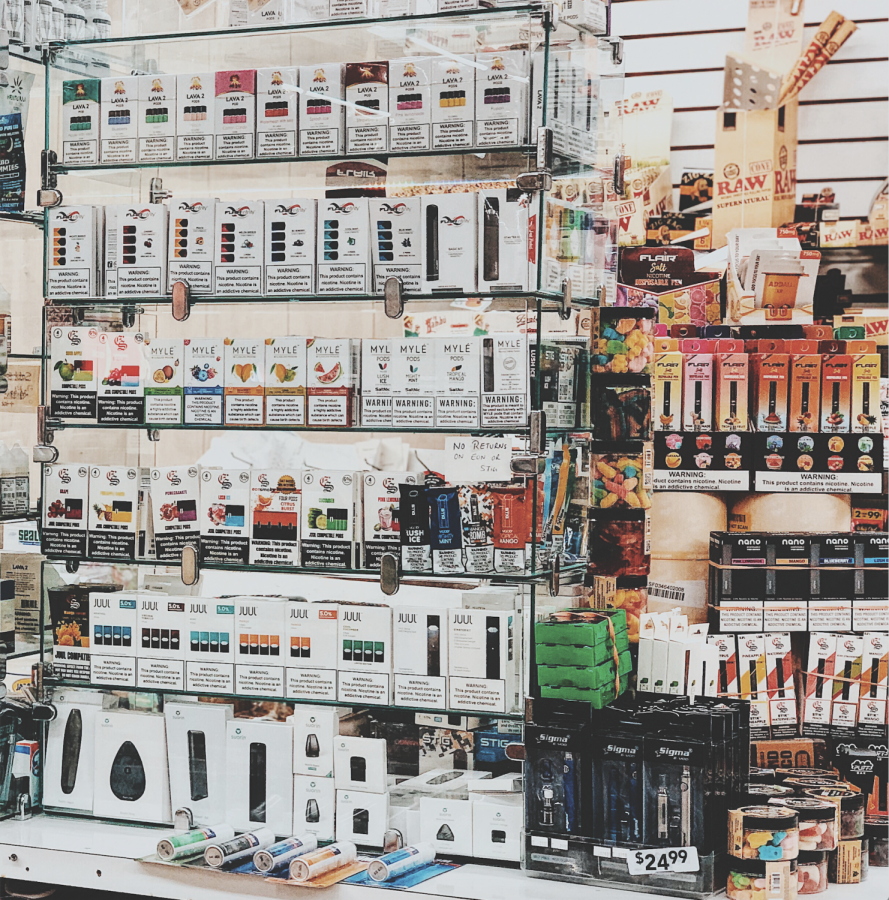 An international epidemic has hit vape users, resulting in over seven deaths and over 500 hospitalized with severe chest pains and shallow breathing according to the CDC on Sept. 19th. The cause of these illnesses has not yet been identified, but state and federal governments are currently investigating the situation.
Many patients suffering from this lung injury have denied vaping or using e-cigarettes at all, making it harder to pinpoint exactly what the true cause of this epidemic is. The Centers for Disease Control and Prevention interviewed those who have fallen victim to the vaping epidemic and found that while some consumed both THC and nicotine, only 20 percent vaped solely nicotine, leaving even more room for uncertainty.
In response to recent events, on Aug. 30, the CDC issued a series of recommendations, including to not purchase bootleg e-cigarettes or to modify the devices. They also reminded youths to not purchase e-cigarette products at all.
Recent deaths have affected some WHS students' choices about using vape products. An anonymous senior said, "My thoughts on juuling have changed. I used to think it was fun and cool but I realized it was more of a phase and a stupid one, because people are losing their lives just to fit in."
On Sept. 11, President Donald Trump called for a federal ban on vaping products, commenting, "We can't have our kids be so affected." In addition, the Food and Drug Administration and Trump are both trying to ban flavored e-cigarette products across the nation.
Several state governments have launched investigations into companies' manufacturing and marketing practices of nicotine e-cigarette devices. The New York State Department of Health warns that various brands of THC cartridges such as Chronic Carts and Dank Vapes contain unsafe levels of vitamin E acetate oil.
This oil is being used to thicken distilled THC in cartridges and is thought to be the cause of the recent illnesses; however, experts are reminding the public that correlation is not causation. Some researchers are looking into whether or not mixing THC and nicotine is a source of this vaping illness.
Some users are buying refilled, illicit cartridges which have been identified as being laced with an array of drugs or chemicals, including pesticides.
Additionally, states such as California, where marijuana is legal, are cracking down on counterfeit THC products. The Governor of California, Gavin Newsom, is planning on spending $20 million in order to raise awareness about the dangers of e-cigarettes and other dangerous vape products.
WHS Health Teacher Susan Kolesar had a simpler first step to addressing the vaping epidemic: "Don't start if you haven't. Stop before you get addicted. Quit and get help if you do," said Kolesar. "If there was ever a time to quit, it is now."
If you are thinking about quitting vaping text "DITCHJUUL" to 887-09 for help.