'Becoming comfortable with the uncomfortable'
Caring Contact raises awareness about suicide in our community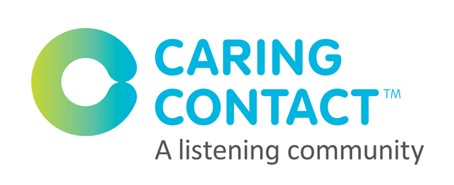 The month of September is dedicated to raising awareness for a seven-letter, stigmatized word: suicide. This is the avoided term that defines the cause of 1 death every 12 minutes in America according to Suicide Voices of Education. Raising suicide awareness is crucial to provide a safe environment for those who struggle emotionally.
Since 1975, there has been a suicide prevention lifeline in Westfield, yet many people are unaware of this resource. Caring Contact, a non-profit organization, is a listening community put together by volunteers who complete intense training in order to help individuals battling emotional obstacles in their lives.
This local organization is just one of the 160 National Suicide Prevention Lifeline centers throughout the United States. With the wide variety of centers across the country, a call for help never goes unanswered. Due to the quantity of calls they consistently receive, each hotline is allowed three rings before the call is redirected to the next center to be answered.
Janet Sarkos, executive director of Caring Contact, believes it is very important that people know that there will always be someone on the other end of the line to answer their call. However, the hotline is just the first step in providing help for communities.
In Sarkos' opinion, the most difficult part of the job is bringing attention to the silent issue. Over the years, she realized that not only teens but adults also feel "too embarrassed" to ask for support. The common discomfort of saying a word like suicide makes it more challenging to begin the overdue conversation.
Caring Contact structures their organization around believing that people will not open up and talk about suicide. "Everything we teach is learning to perceive that somebody might be struggling and you do not have to be right, but just be courageous enough to ask and tell them that if they are struggling [and/or having suicidal thoughts, you are here for them]," said Sarkos.
Many psychologists and non-profit organizations like Caring Contact have a larger plan to reduce the chances of suicide. Advocates have proposed a three-digit hotline code, potentially being 988, similar to 911, a nationwide established emergency phone number.
Creating this number would take the idea of prevention and awareness to the next level. Sarkos mentioned that this is not official yet, but it is something that is in progress and needs to be approved by the Federal Communications Commission.
"If 988 becomes part of something we teach, kids can't forget it, and you will know there will be a person on the other end of the phone that will support you," said Sarkos.
Caring Contact is available to help anyone struggling. If you need to talk to a someone, please reach out to 908-232-2880 for their personal office from the hours of 7 a.m.-11 p.m. or 1-800-273-8255 for the National Suicide Prevention Lifeline. If you prefer to text rather than call, text the word "heart" to 741-741.