WHS to plan memorial for Dr. Nelson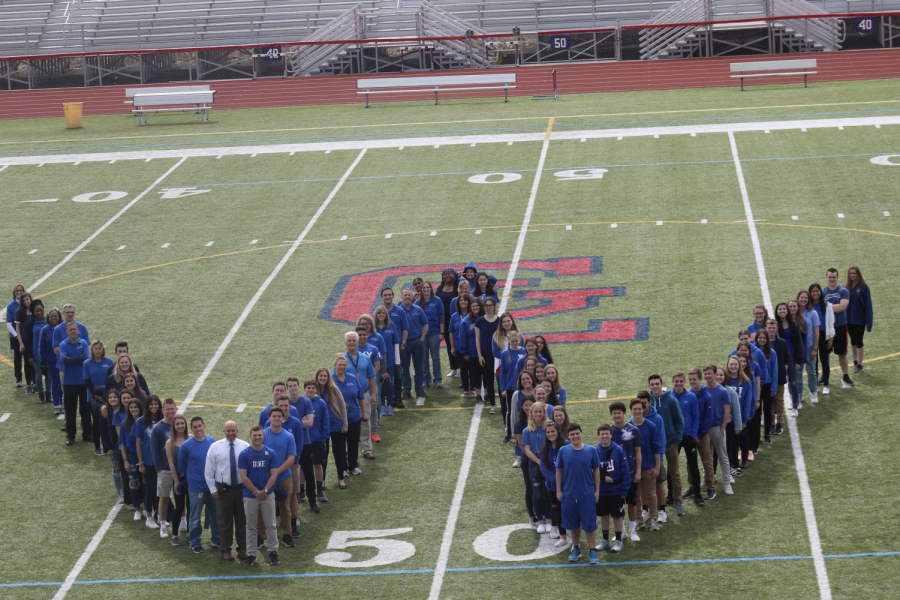 With the recent donation of $1,114.35 from Governor Livingston High School to honor Dr. Derrick Nelson, WHS students, faculty, staff and the Westfield community are eager to find the best way to memorialize Nelson. The search to honor Nelson started after his tragic passing on April 7 due to complications while attempting to donate stem cells.
As of right now, there are no definite plans on what the memorial to Nelson will be. However, WHS administration plans on putting the Governor Livingston donation towards the dedication.   
"It's something we want to do this year," said WHS Principal Mary Asfendis. "I think we want to be thoughtful and do the right thing."
One of the ideas with the most public support came three days after Nelson's death. Jason Starkman, a 2019 WHS graduate, created a change.org petition to rename WHS after Nelson. The petition gained national attention and currently has over 27,800 signatures.
"The outpouring of love and support following Dr. Nelson's death was a true testament to the kind of man he was," said Westfield Public Schools Superintendent Margaret Dolan to Hi's Eye. "The petition was one of many suggestions we received from those eager to honor Dr. Nelson for his leadership, selflessness and service. Other suggestions include establishing a scholarship or dedicating a specific part of the school or grounds [in his honor]."
In order to gather the students' input on how to best commemorate Nelson, the WHS Student Government Association ran a survey on their Instagram account. "There are a lot of ideas out there. Some are really big and maybe not so manageable and some maybe not big enough. So, it's kind of balancing the best way to memorialize his legacy," said Asfendis about the results of the survey.
Only 45 students answered the survey while 385 of SGA's followers saw it, some of which were organizations rather than students. With a school of 1,916 students, this means that many people did not get a chance to see or take the survey. As a result, students have expressed disappointment in not being informed about it.
WHS staff has also offered ideas. "Personally I would like to see [the student center] named after him, in his honor. And also have a little mural of him, a quote, or anything like that will be nice, so that anyone who passes by will see it and remember him," said Executive Secretary Melanie Estevez.
Regardless of what the dedication is, Nelson's  memory will always be honored.