Feed Frenzy: Body image issues on social media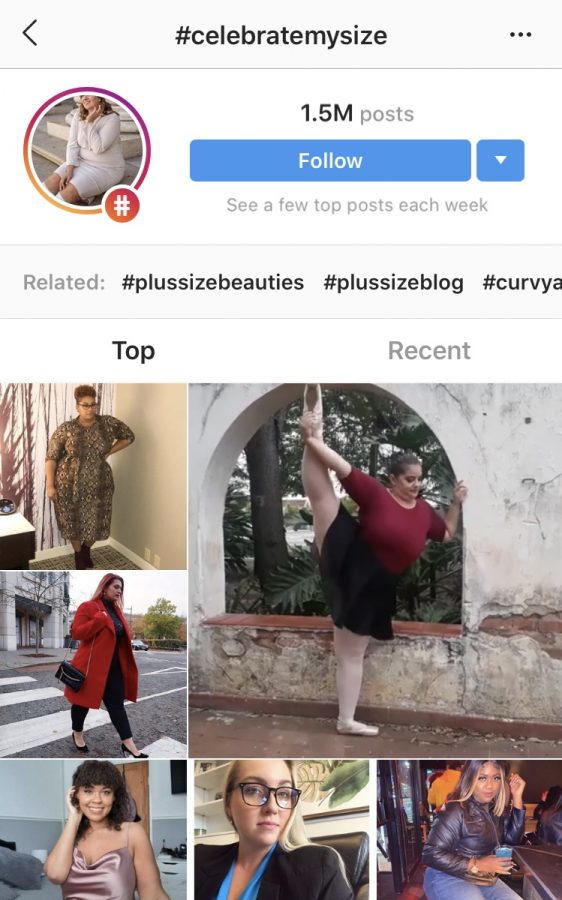 Anna Qiang, R2 Well Editor, R3 Back of Mag Editor
November 24, 2019
Kim Kardashian has a whopping 149 million followers, and you just happen to be one of them. However, you notice that her exciting feed seems to be turning sour. Her latest sponsorship product is a laxative–medication infamously known for quick and unhealthy weight loss. 
Unhealthy weight loss methods are often a point of controversy among social media users, as celebrities with high follower counts promote these harmful products to minors. Not only does this harm the health of young people, but it also contributes to negative body image. 
"I feel opposed to celebrities encouraging unsafe and harmful weight loss methods," said WHS Junior Reva Patel. "Not only are they enforcing that every girl should lose weight, but [the products] are also evidently harming the body which is not good in any case."
Social media and the availability of photoshop cause users to compare themselves with others, as well as impossible beauty standards. To put this into perspective, according to fstoppers.com, 68% of adults edit their selfies before posting them on social media. In addition, according to a survey of 227 female university students from Macquarie University in Sydney, Australia, women were found to compare themselves with celebrities and friends rather than family. 
The negative effects resulting from the desire for a "perfect" image is also shown by a 2018 study conducted by Jennifer Mills, an Australian writer. Mills asked a group of female undergraduates to take a selfie for Instagram or Facebook and separated them into two groups: one group was allowed to retouch their selfie, whereas the other group had to uphold their picture without editing. The results showed that both groups felt less attractive and confident when posting their picture; even though one group was allowed to retouch their photos, they still focused on the less attractive parts of themselves. Can social media do anything to improve self image?  
The good news is, there have been multiple positive changes to prevent negative self image on social media. According to Cosmopolitan Magazine, starting Sept. 2019, Instagram began restricting posts that promote weight loss products, such as laxative lollipops and diet teas, due to the large percentage of minors using the popular social media app. 
"I feel that when you have a following on social media, there's also a responsibility that comes with it," said Cris Tavarez, a body positive activist and model based in NYC. "It's definitely not cool to promote something that could cause harm to someone. I feel that it's also important to know that no one is perfect, although it may appear that way on social media." 
This content harming body image has inspired many influencers to use their platform to encourage body positivity and motivate their followers. Amassing 40.7K followers, Tavarez's Instagram account @curvymovement discussed her reason for supporting the body positive movement. "Growing up, I was bullied and always thought negatively about myself and my body," said Tavarez. "I didn't want to be put in a box anymore because of my size and I wanted others to stop doing that as well. Whatever size you are, whatever your background is, however you look like, you matter and are capable of achieving anything you want in life. You shouldn't let anyone tell you or make you feel otherwise." 
"Being 100% of what I really am, I always share my ideas and experiences and show how much I managed to overcome all stereotypical prejudice that society imposes and encourage them to look for it," added Brazilian body positive influencer and former Miss Plus Size Rio de Janeiro 2019 Symoni (@symonisn). "I often say that things change from the moment we change, so it just depends on them wanting to be more than all prejudice." 
Though social media may influence a person's appearance negatively, there have been strides to improve self confidence by influencers and users alike. "I think that there are obviously a lot of negatives, but social media is probably beneficial because there's just a lot of diversity of more ideas on the internet," said WHS Junior Mira Mehta. "Now we're seeing other spaces that are pushing for body positivity that are gaining attraction because of social media."