A 'LATTE' of holiday spirit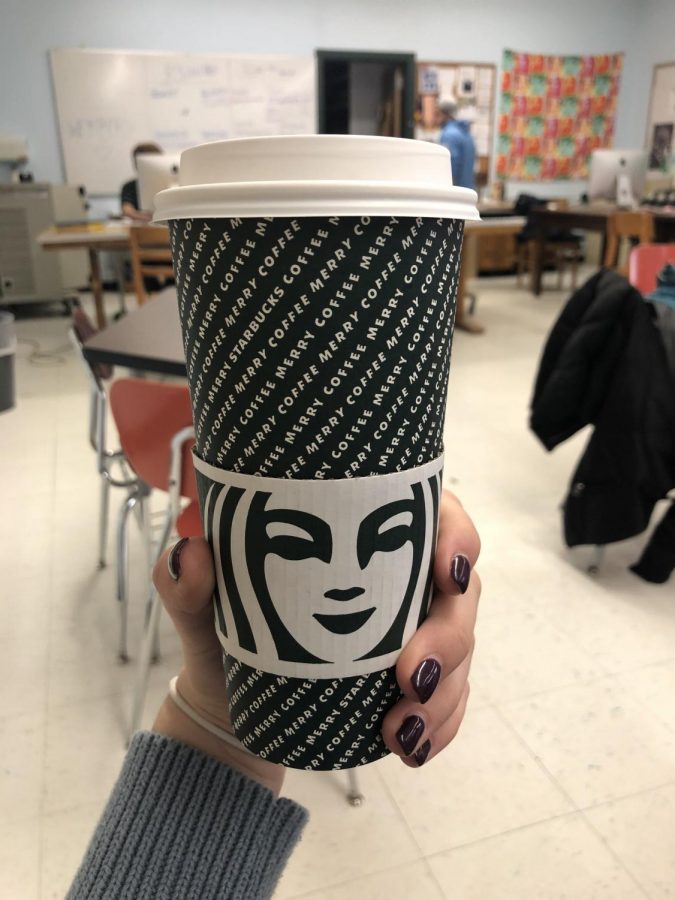 Cue the sleigh bells…Christmas is around the corner which means one thing, the count down to Starbucks holiday cups is finally over. Celebrating the holiday menu's 22nd year, there are six delicious holiday drinks filled with staples such as peppermint, eggnog and gingerbread. These drinks are cause for excitement during the winter season. 
If you have been on the nice list all year, you should treat yourself to a seasonal favorite: Peppermint Mocha, Toasted White Chocolate Mocha, Caramel Brulée Latte, Chestnut Praline Latte, and Eggnog Latte. Not only are these the drinks that we have been waiting for, but the new line up for Starbucks holiday cups is out and ready for sales. The four new holiday cups (Santa Claus red with emerald green polka dots, green merry coffee cups, candy cane striped design cups or white, red and green) give customers a mini moment of joy while they eagerly wait for their beverages. 
In addition to the new designs and drinks, aware of climate change issues Starbucks has brought back its wildly popular reusable cups. The reusable cups are an important component of the overall waste reduction strategy according to Starbucks. Since 1985 Starbucks has rewarded their customers with a discount when they bring in personal tumblers, and Starbucks has a goal to serve 5% of the beverages made in their stores in tumblers and mugs brought in by their customers.
With the beginning of the holiday season, it is time to enjoy and treat yourself to the holiday flavors and fun. These tasty beverages are a great way to kick off a cold morning. So, hang your lights and decorate your tree with a holiday drink from Starbucks.