President Trump impeached by the House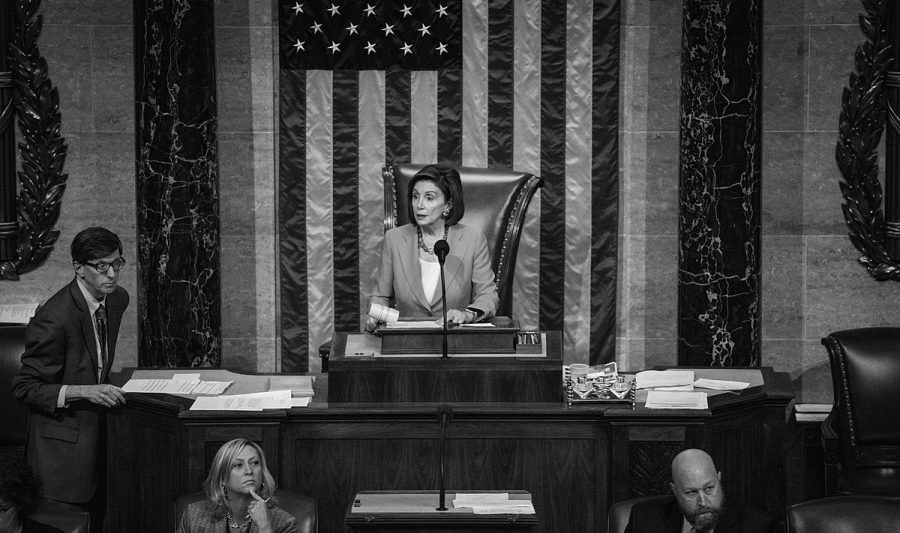 On Dec. 18, the U.S. House of Representatives voted to impeach President Donald Trump on both articles of impeachment, making him the third U.S. president to be impeached. 
According to The New York Times, the first article charges him with abuse of power for pressuring Ukraine to assist him in his re-election campaign by damaging Democratic rivals. The second article charges him with obstruction of Congress for ordering individuals within this reach to ignore testimony request and refusing to provide documents in response to House subpoenas in the impeachment inquiry. The first article passed in a 230 to 197 vote while the second article passed 229 to 198.
This impeachment comes after Trump allegedly asked for information on Democratic presidential candidate Joe Biden and his son, Hunter Biden. Trump reportedly withheld almost $400 million in military aid to Ukraine and a White House meeting with Ukraine's President in exchange for this information. 
The U.S. Constitution states that a president can be impeached and removed from office for being convicted of "treason, bribery, or other high crimes or misdemeanors." After being impeached by the House of Representatives, two-thirds of the Senate must vote in favor of the impeachment for Trump to be removed from office after the trial.  
Despite President Trump being impeached, Americans have remained divided on the issue. A survey conducted by abc.com found that nearly 48 percent of respondents support Trump's impeachment and/or removal while 52 percent do not. 
Opposition to Trump's impeachment includes Jeff Van Drew, New Jersey's second congressional district representative, who voted against the impeachment. Van Drew is a Democrat, in a Republican leaning district, who has signaled that he is changing parties over the impeachment. As a result, his spot in Congress has been threatened in the next election and his congressional staff in Washington abruptly resigned after his announcement. 
Like most Americans, WHS students are also divided on the issue of impeachment as well.
"I think it comes off as desperate by the House Democrats and I think it's a bad move for them in general," said freshman Henry Bloom. "I think it basically cemented Trump's re-election."
Sophomore Kerala McGrail said, "I'm in favor of him being impeached because I think it sets a standard for the next President and if [Trump] is not punished for what he's done, future Presidents can abuse their power, too." 
Speaker of the House Nancy Pelosi has stated that she intends to hold off on choosing impeachment managers, the prosecutors of the Senate trial, and releasing the official articles until the Senate finalizes their rules and procedures. Chief Justice John Roberts of the United States Supreme Court will preside over the trial when it takes place. As of right now there is no official date for the Senate trial or vote.