All-boys private schools: yay or nay?
It has been long debated as to whether private schools or public schools provide a better educational and athletic environment for its students. Growing up in a town like Westfield, with a top-ranked public education system and competitive athletics, begs the question: Is it worth it to spend the money on private schooling when offered a great free public education?
There are many students who attend private school and transfer back to WHS for the rest of high school. On the other hand, there are also students who leave Westfield to attend private school.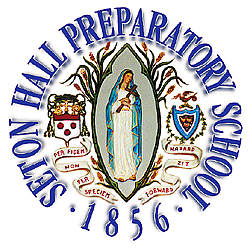 One private school a number of WHS students have transferred from in the past several years is Seton Hall Preparatory School in West Orange. Like many schools, SHP is known for helping students further their academic careers while enabling them to pursue athletics at top universities. Tommy O'Rourke, resident of Harding Township, is a senior at SHP who will be attending Stanford University next fall to play baseball. He thanks his high school for helping him along his journey: "Private schools like SHP hold very productive settings for student athletes to work in, and I couldn't have [committed to Stanford] without The Prep."
However, WHS senior Brendan Hiltz has different opinions on the SHP environment. Hiltz said, "I transferred after my sophomore year because I realized that WHS offered better academics and athletics. I also love that I'm able to go to school with my friends."
Delbarton School in Morristown has also attracted many students from the WHS community. Chris Varano, a 2016 graduate and eldest of four siblings, was the only one to attend private school. Similar to Hiltz, Varano states, "I left Delbarton because I didn't like being at an all-boys school and I missed being in school with my friends in my hometown."
Delbarton senior and future Middlebury College linebacker Sean Link, one of four brothers who have all attended Delbarton, said he does not know of another student transferring from Delbarton to WHS outside of Varano, and attributed this to the school's academic and athletic excellence.
"I have been to six schools in my life, both public and private, so I've been able to experience both," said Link. "Delbarton has been the best; it offers smaller classes and gives us a lot of opportunities to meet with our teachers on a daily basis and establish relationships. This results in a very relaxed environment where academics can be a stronger focus."
Another popular school for male Westfield students is Saint Peter's Preparatory School in Jersey City. Senior Jake Walsh left Saint Peter's during his junior year and is finishing high school at WHS. He decided to transfer for reasons similar to Hiltz and Varano, as he, "couldn't imagine spending the last two years of high school without [his] childhood friends."
Colin Elliott, a senior at Saint Peter's and future Bryant University football player, isn't fazed by the fact that he had to give up seeing his old friends from Westfield at school; in fact, he has embraced the change of scenery.
"My favorite thing about Prep is that I've made friends with people from towns all over New Jersey," said Elliott. "Along with the social aspects of Prep, it has taught me to balance my priorities, which will help me tremendously at Bryant University and at my future job."
Another private school of interest is Don Bosco Preparatory High School in Ramsey. Although this school has not attracted many students from Westfield in the past, one interviewee believes Bosco would be a good choice for anyone looking to go private.
Sophomore in college and United States Naval Academy football player Kevin Brennan is a strong advocate for Don Bosco and feels that he wouldn't have had the same kind of opportunities at WHS.
"Bosco fostered a competitive environment that was centered around faith and brotherhood," said Brennan. "It allowed my classmates, teammates and myself to grow in the classroom and on the field and in our relationships with God."
WHS senior Tim Alliegro, who grew up watching Brennan play on the field before his own football games, also attended Bosco, but transferred to WHS during his freshman year. Alliegro decided to transfer from Bosco because he wanted nothing more than to continue playing football with his brothers from home.
The interviewees who transferred to WHS agreed that they would rather spend their last years of school before college playing sports and learning with their childhood friends, while teenagers who stayed at their private schools did so for varying academic, athletic and religious reasons.