Don't be afraid of foreign films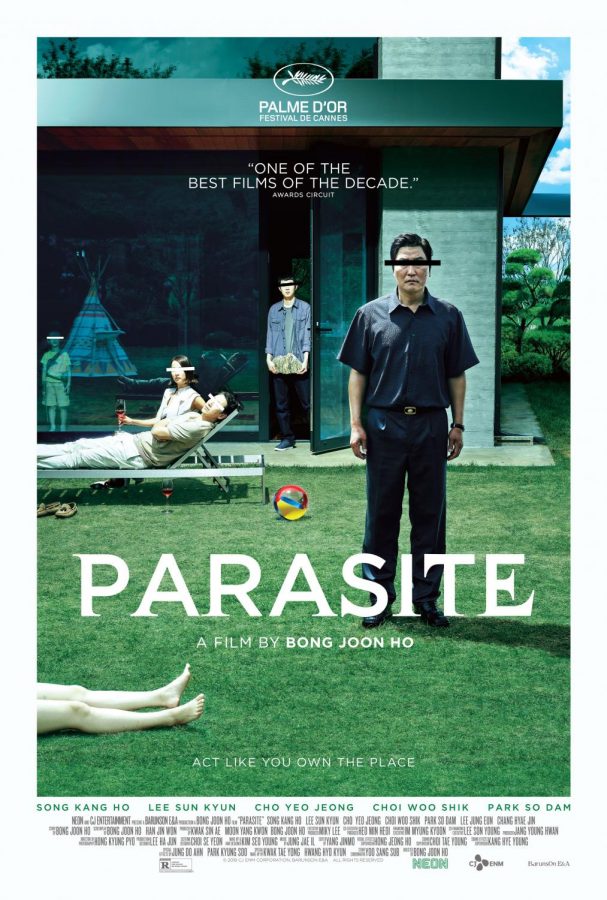 "Once you overcome the one-inch tall barrier of subtitles, you will be introduced to so many more amazing films."
South Korean director Bong Joon-ho stated this in his acceptance speech for Best Foreign Film at the 2020 Golden Globe Awards for Parasite. The film, the best movie of the year in my opinion, recently made history as the first South Korean film to ever be nominated for an Oscar, with six nominations including Best Picture and Best Director.
The film also made history on Sunday night when it became the first foreign film in history to win Outstanding Performance by a Cast in a Motion Picture at the Screen Actors Guild Awards.
Parasite is incredible; it is the perfect mixture of comedy, thriller and political commentary that kept me on the edge of my seat from the first scene to the final credits. It has been a commercial success, grossing over $103.4 million worldwide.
All of this illustrates the important lesson Joon-ho was beseeching upon American movie viewers: watch more foreign films.
Subtitled films are often stereotyped as boring or pretentious, and many American viewers simply refuse to watch them because they do not wish to "read a movie." However, being held back by these "one-inch barriers," as Joon-ho called them, of subtitled films will only stop you from watching some incredible movies.
The first time I watched a subtitled film was actually by accident. I sat down to watch Inglourious Basterds and only realized after the fact that two-thirds of the movie was subtitled.
I didn't notice the fact that I was reading while watching the movie and was able to enjoy it just as much as I would have enjoyed one entirely in English. After this, I decided to watch more movies with subtitles.
I have often heard others say that foreign films are harder for Americans to relate to. This couldn't be further from the truth. American cinema tends to glorify extremely violent storylines and hypermasculine characters, creating a predictable movie-going experience for audiences.
Some of the most touching, introspective examinations of love, war and the human condition have been presented to me through foreign films. They have a much lighter, almost utopian quality to them and often provide intimate looks at topics that are still taboo in American films, such as the ambiguity of human sexuality in films like Blue is the Warmest Color, the French film that won the Cannes Film Festival in 2013.
Foreign films also feature more women, minorities and members of the LGBTQ+ community as directors, producers and lead actors, something American cinema is sadly behind on. This is evidenced by the fact that not a single woman was nominated for Best Director at this year's Oscars despite the incredible female-directed films this year like Little Women and The Farewell.
I understand that viewers have reservations about watching subtitled movies. However, I encourage you to take what Joon-ho was saying to heart. Not wanting to have to "read a movie" or assuming that movies made outside of the U.S. will be impossible to relate to are incredibly small obstacles that are only holding you back from experiencing some amazing movies.
If you're interested in watching some foreign movies, but don't know where to start, try watching some of the movies listed below: 
Parasite dir. Bong Joon-ho
Contempt dir. Jean-Luc Godard
Seven Samurai dir. Akira Kurosawa
In the Mood for Love dir. Wong Kar-wai
Diabolique dir. Henri-Georges Clouzot
Stalker dir. Andrei Tarkovsky
I would also recommend the app Letterboxd if you're struggling for movie suggestions.