NJ Warriors hockey team assists local veterans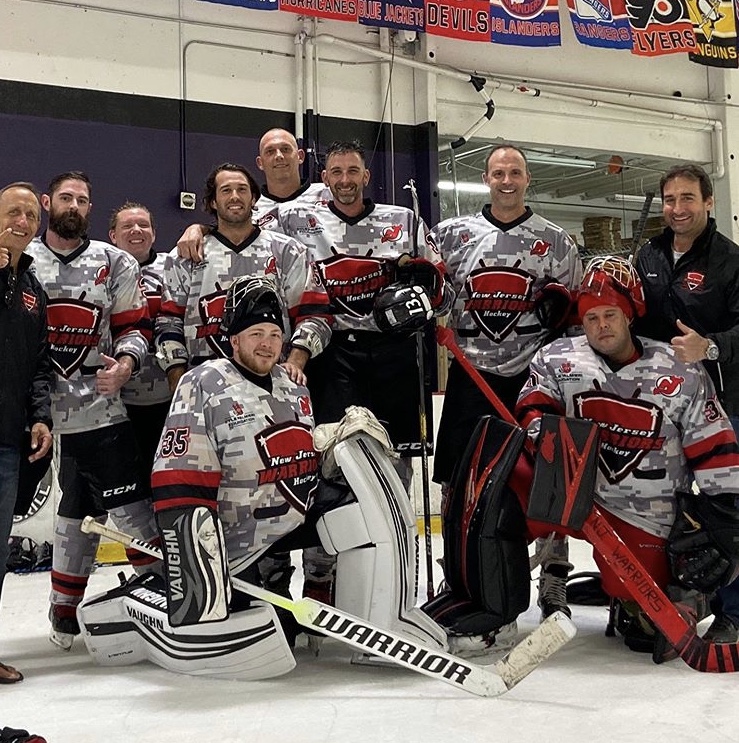 Here in NJ lies a non-profit organization that gives disabled veterans a second chance at physical and mental pursuits in their lives: on the ice.
The team is called the NJ Warriors, and it has helped veterans become re-acclimated to everyday life in American society "from the front line, to the blue line," as they describe it.
In recent years, teams around the country have been trying to start a program like this one, and USA Hockey has set an initiative to create a league for disabled veterans. Every year, USA Hockey hosts the Warrior Classic, a tournament in Las Vegas where veterans can go and compete against each other on the ice.
One of the most prevalent adversities veterans face is the struggle to rejoin civilian life after returning from war. Many feel lost, as they struggle to cope with PTSD and feel that those around them do not understand their experiences in combat. This drives many veterans to turn to suicide; on average 22 veterans commit suicide each day, according to Veterans Affairs.
In order to shed light on an issue that doesn't receive the proper public attention it deserves, the NJ Warriors do 22 push-ups at the start of each practice  and games to raise awareness for the high suicide rates for veterans.
The NJ Warriors are partnered with different organizations to help them grow, such as the NJ Devils, the Wounded Warrior Project, USA Hockey, the Kyle Palmieri Foundation and others.
The NJ Devils have donated ice time, equipment and much more. This past November for National Military Appreciation Month, they invited the NJ Warriors to come to their home game. At the game, the players on both NJ teams lined up together on the Prudential Center's ice for the national anthem; many of the Warriors will tell you, "It was the best day of my life."
Hockey helps to foster a bond among these men and women. Welcoming veterans back into society and giving them a sense of belonging has changed the lives of the players on the NJ Warriors and their mission is to keep the efforts going so that more veterans find that comfort back at home.
One of the coaches, Ted Curtin, said in an interview with Hi's Eye that their goals are to "expand their program, having more than one team" and to "start up a sled hockey team" within their organization for double amputees.
Donations: https://njwarriors.org/#donations 
IG: https://www.instagram.com/njwarriorshockey/ 
Facebook: https://www.facebook.com/NJWarriorsHC