Helen Chinn wins Unsung Heroine Award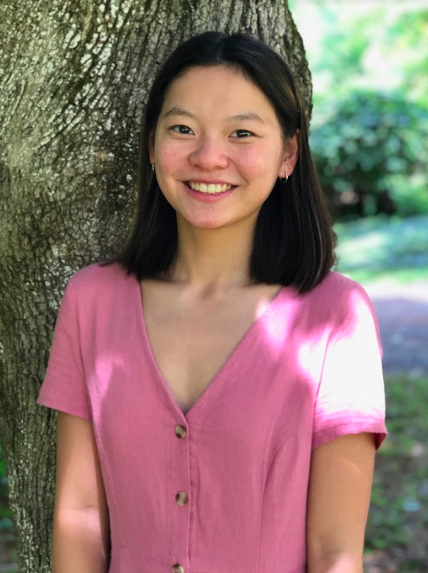 WHS senior Helen Chinn has been awarded the Union County School Boards Association Unsung Heroes/Heroine Award. This award looks beyond academics or extracurriculars and focuses on a high school senior that makes positive impacts on their schools, families and communities. Chinn was supposed to receive the award at a student recognition program that was scheduled to be on March 11 but it was canceled due to COVID-19. 
All teachers and counselors were given the opportunity to nominate a WHS student that they felt fit the criteria of the award, and Chinn was chosen out of all of the applications.
When Science Teacher Judith McLoughlin proposed the idea of nominating Chinn, Science Teacher Molly Dennis whole-heartedly agreed. Dennis described Chinn as a "ray of light in every situation. She is happy and friendly and warmly greets everyone she meets." Dennis thought her exceptional character deserved to be recognized. 
Chinn's character is not only noticed by her teachers, but by her peers as well. Senior Sydney Butler said, "She always has a smile on her face and goes out of her way to make people's days brighter," said Butler. "She says hi to everyone in the hallway while most people are either looking at their phones, focused on memorizing content for a test or just staring at the ground."
Chinn attributes her positive outlook to her love of WHS. "I mean it's not hard to be positive in WHS," said Chinn. "Overall I just love WHS. I love seeing my friends, my family in the orchestra and my family in the theater."
Chinn has made an impact on WHS as she has been a part of chamber orchestra, a select audition group, since her freshman year and has been actively involved in the theater department as the head of set design. 
Her bright influence also extends far beyond the walls of the high school. From restocking the Westfield Food Pantry to helping out at Holy Trinity Church as a peer minister and an aide at CCD classes, Chinn is constantly looking for ways to make the community around her better. 
Whether you see Chinn helping others or simply pass by her in the hallway, she constantly radiates cheerful energy and does everything with a smile.