"Litter on streets near WHS has been a problem 'for years'"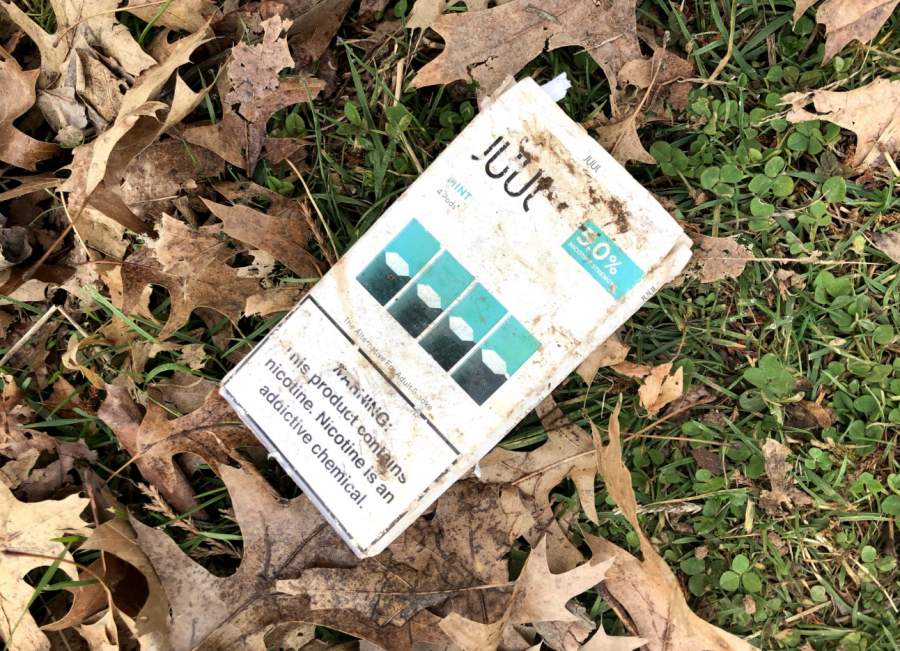 Two empty beer bottles. One crushed White Claw can. Numerous nicotine vape devices in their packaging. Marijuana paraphernalia and vape cartridges. McDonald's, Burger King, Wendy's wrappers and french fry cartons. 
Over the past few years, the surrounding neighborhoods of WHS have been victim to trash left by students. The WHS administration has acknowledged annual complaints made to the school by residents in these areas. With a lack of action on the issue, it is unknown if it will be solved in the near future. Therefore, Hi's Eye reporters decided to take a deeper look into what's going on in the streets outside of the school. 
On Codding Road there was an abundance of litter. Before even stepping off of the Armory's property, it was clear that there was a major problem. Multiple vapes were found, along with discarded pens and pencils scattered along the landscape. In addition, pieces of homework and paper littered the street. On the 500 block of Codding Road, numerous cans and empty bottles of alcohol were found between the Armory's fence and the curb.
"I know these kids come from good families, who raise them well and teach them how to respect people's property, how to follow rules, and how to obey speeding and parking laws," said an anonymous resident on Codding Road. "However, for some reason, the moment they pull up onto Codding Road, they seem to lose all sense of what is right and wrong." 
Moving past the aforementioned resident's home, the problem only intensified. Outside of multiple cars, bags of empty fast-food containers were found. 
 In the 540 block of Codding, one Dr. Pepper bottle full of what appeared to be urine was located just steps away from someone's home. Multiple neighbors noted when speaking to us that this has been a real problem for years now. 
WHS Principal Mary Asfendis said, "even if it was just a cup from McDonald's, it all bothers me. We are all a part of this community. We should take care of this town like we would take care of our homes or own property." 
On Dorian Road, mini pencil sharpeners were found. This is something that could pose a serious risk to an animal or small child. Rahway Avenue had multiple nicotine vape devices with their pods and packaging littering the grass and the sidewalk. 
Directly on WHS's side, Trinity Place, there were a few Juul pods; however, the majority of what was on the ground was disposable electronic cigarettes such as Puff Bars and Stiks.  
It is evident that there is a major garbage issue at WHS and this will continue to be a recurring issue. "I think that when our students leave [WHS' property], whether they like it or not, they are a representation of WHS, " said Ms. Asfendis. "It doesn't make us look good and we should model what we want our representation to be."