Goo Goo Dolls frontman joins Hi's Eye for podcast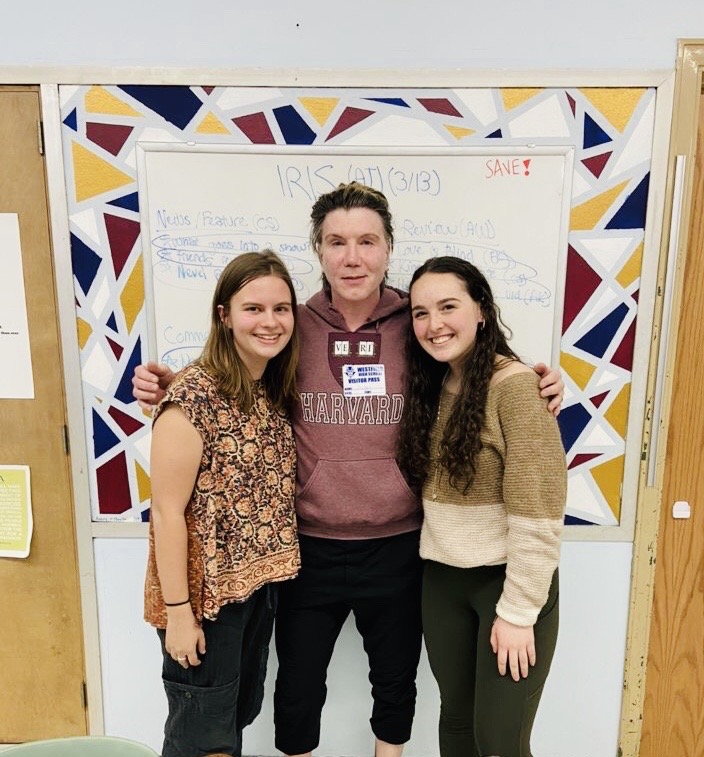 Westfield resident Johnny Rzeznik has an instantly recognizable voice. As the vocalist for '90s rock band the Goo Goo Dolls, his hits like "Iris" and "Name" are anthems of radio stations and supermarkets every day.
Rzeznik and his wife Melina recently joined Hi's Eye staffers Kathryn Bartlett and Jessi Schlewitt in an exclusive interview, discussing everything from tour life to living in Westfield. 
Originally from Buffalo, NY, Rzeznik moved to Westfield with Melina to start their family in 2016. Now the father of three-year-old Liliana, Rzeznik is still writing music and touring; the group released their newest album Miracle Pill in September and recently returned from a tour leg in Europe. 
Since moving to Westfield, Rzeznik has immersed himself in the town. On March 20, he collaborated with Mayor Shelly Brindle and the Westfield United Fund to livestream a porch concert on social media, lifting spirits and supporting local businesses during the COVID-19 quarantine.
In the podcast, Rzeznik expands upon his music career and family life in Westfield, and gives tips for aspiring musicians. Rzeznik even treats Hi's Eye to an exclusive performance of a Goo Goo Dolls classic. Check out the podcast below to hear more from an iconic musician and Westfield neighbor!