Westfield Public Schools prohibit using Zoom over security concerns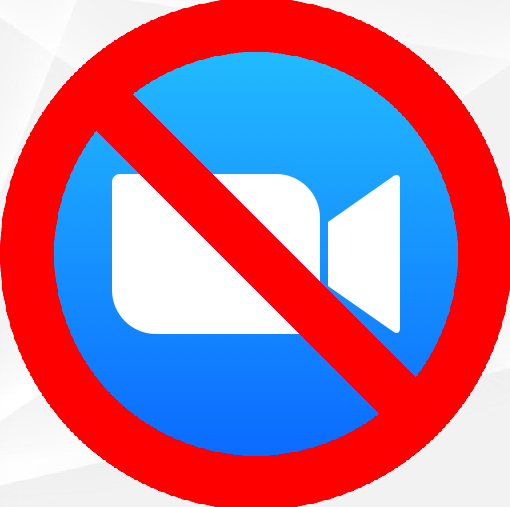 In the 21st century, technology is always advancing and due to the global pandemic and the strict social distancing guidelines, people have found a way to communicate with each other while staying safe. Teachers, in particular, have been using Zoom as a user-friendly way to teach their classes remotely. But, starting April 20, classes will no longer take place on Zoom due to serious security concerns.  
The platform Zoom was introduced in 2011 and was widely recognized recently throughout the world, but there have been cases in which calls are being hijacked and explicit language and images appear on the screen. The hijackers in these calls are known as "Zoombombers" and they often shout racist comments or, in some cases, share pornography. 
On March 30, the FBI published an article on fbi.gov addressing the issues with these offenders and the platform itself. The article discussed problems in the Boston area and specifically mentioned one school in Massachusetts. The class was completing their online schooling through Zoom and suddenly got hacked. According to the article, the hacker proceeded to "yell a profanity and then shouted the teacher's home address in the middle of instruction."
Similarly, in another case that was reported on fbi.gov, "the individual was visible on the video camera and displayed swastika tattoos." 
Because of the hacking situations that have been occurring on Zoom calls, the company is being sued by a shareholder who accuses them of hiding security and privacy issues. This shareholder says that Zoom is misinforming the public about their security and how their videos are encrypted.
Zoom has repeatedly said that as a company they incorporate end-to-end encryption which is a higher level of security. According to theintercept.com when questioned about E2E, a spokesperson from Zoom explained how it is impossible to enable E2E for Zoom meetings and furthermore stated they use TCP and UDP. These encryptions, TCP AND UDP do not offer high level of security and according to theintercept.com "the connection between the Zoom app running on a user's computer or phone and Zoom's server is encrypted in the same way the connection between your web browser and any website is encrypted." 
Therefore, if you're able to get hacked on an ordinary website that follows an HTTP URL, it is just as easy to get hacked on a Zoom call due to the lack of security it offers.
Due to the fact that Zoom runs under TLC and not E2E, it can also allow Zoom to have access to any video or audio that was recorded. While you are making these calls, your video and audio can stay private from the public, but it does not stay private from the company. Zoom has access to any video call, but on their privacy policy page on zoom.us, they claimed that they do not share or access users' information. 
When a host begins a video, they are allowed to add certain features like a waiting room or a password along with the code. These are higher security features, but do not necessarily provide full protection. It was reported on businessinsider.com as well as Forbes.com that over 500,000 Zoom passwords are being sold on the dark web for little to no cost at all. 
What person takes the time to hack into school or business meetings through the dark web? WHS Science Teacher Christopher Tafelski said, "It does make me wonder about who these people are who do things like that, and why they don't do something constructive with their existence."
Westfield Public Schools became aware of these Zoom issues and are concerned for their remote learning environments. Chief Technology Officer Brian Auker explained that there have not been any incidents of "Zoombombing" within the school district. However, given such risks, the administration decided to phase out the use of Zoom by April 17 and teachers will have to use WebEx or Google Meet for the foreseeable future.
Many teachers have become accustomed to using Zoom and love the tools the platform provides such as the share screen. Tafelski explained, "I liked Zoom better than Google Meet, which was the other platform I used. It had better options for organizing the participants, and Google Meet doesn't give the host a chance to see everyone at once." 
Changing to a new platform could take some time for teachers. Tafelski said, "I don't know anything about WebEx so it's going to take some time for me to adjust. I'll figure it out."
On the other hand, WHS History Teacher Adam Pizzi said, "I don't think most of the teachers will struggle making the switch. The district has provided some time for the teachers to make the adjustment and many teachers were exposed to WebEx at the start of the crisis." Master Technology Teacher Jeanine Gottko has also created multiple tutorials and informational pages to help with other platforms for teachers and parents on the district website. 
An email from Assistant Superintendent Paul Pinero was sent to all staff members explaining this change. Initially, WebEx had connectivity issues; however Cisco, the designer of the platform, has increased its ability to handle multiple users. Auker explained how he works directly with Cisco and said, "It makes sense for our staff and students to get comfortable with [WebEx] for the future. WebEx is a product from Cisco and it is the most secure and popular video conferencing solution available."
Living in a world where technology exists and is constantly improving but also getting more complex, the thought of hackers breaking through levels of security and reaching people can be frightening. Zoom has faced a lot of backlash due to the lack of security they are offering and because of this they may end up losing money and business as districts make the switch.