Closing the door to nature
Too bad there aren't any transcendentalists in our government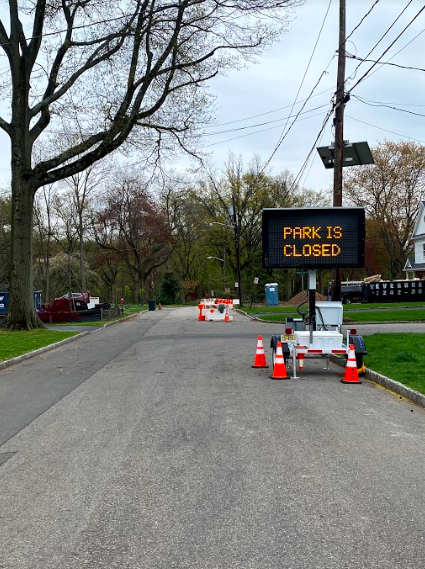 Henry David Thoreau once said, "We need the tonic of wilderness. We can never have enough of nature." What would he think now if he knew that all parks were currently closed? Being a nature lover myself, I know that Thoreau and I would agree that this is a disgrace. 
On April 7, Governor Murphy ordered the closure of all state and county parks and forests. He left it up to municipal officials to decide whether to close town parks or not, but most followed Murphy's lead and closed them all. Just in Westfield alone, Brightwood, Mindowaskin, Sid Fey, Kehler, Tamaques, Gumpert and Memorial parks are a few that have been shut down. These are areas where many athletes were going to practice sports on their own or with family members. I know of little league players that would go to Gumpert and Memorial fields to practice baseball and softball because their seasons are postponed. 
Runners aren't even able to utilize the track and field at Kehler Stadium. This is the most disappointing to me. I've run track throughout high school and being cut off from using my high school's track is very upsetting. Not only are we missing out on our spring season right now, but I'm not even allowed to get my workouts in and practice alone. 
Now that I no longer can run at Kehler, I've been forced to run on the streets, literally. The sidewalks aren't an option because there are packs of people walking their dogs, biking, pushing strollers and jogging. Therefore, the only space where I can run is on the street, which is dangerous, considering I live near Lawrence and Dudley, which are some of the most busy streets in Westfield. This upsets me because there is nothing else to do besides go on runs and I can't even comfortably do that without having to be aware of the hordes of people outside running as well and cars on the street. 
My younger brother, a freshman, doesn't run like me, but he loves to fish. He is no longer able to fish because all of the local ponds that he goes to are closed. This is something that he's done with friends, but also does alone. This has upset him, as well as my family because this is something that has always brought him joy and during this sad time, it's just one more thing that has been stripped away. 
Nature is the one thing that everyone had access to during the beginning of this quarantine, but now the natural beauties have been blocked. We are no longer allowed to go on jogs, hikes or explore parks because of the chance of spreading virus. I know that I have done all of those activities by myself in nature and I know people who do it alone too. There is nothing dangerous about someone going to a park or going on a hike alone. 
People are put in more danger now that parks are closed because they're forced to run and explore in designated areas, so everyone congregates in the same place. I think that closing parks should be the least of our worries and if we close parks, we might as well block off streets too.
I would love to see Thoreau's face if he could hear how nature is being ripped away from us like this. I know for a fact that he would be filled with disgust and anger to know that Earth's natural beauty is being controlled by the government.