Where is the Class of 2020 going?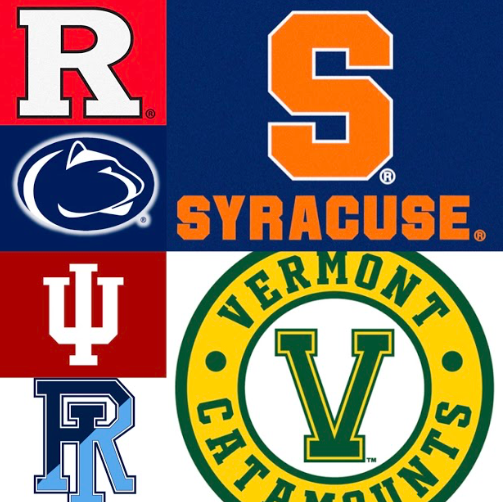 With students going to colleges abroad, taking gap years and attending top-ranked schools, the Class of 2020 isn't letting a pandemic stop them from pursuing their post-high school plans. 
Rutgers University, Pennsylvania State University, Indiana University, University of Vermont, Syracuse University and University of Rhode Island are the most popular college choices for the Class of 2020.
At only 19 miles from WHS, Rutgers University is the most popular school that WHS seniors will be attending next year. With a large group of 23 Westfield alumni in the incoming freshman class, New Jersey's state flagship university offers many great opportunities, while also staying close to home. 
Senior Ava Feldman is one of the seniors attending Rutgers next year and is enrolled in their honors college. "I think Rutgers is such a popular school, specifically for Westfield, because it provides so many excellent opportunities to students in our state," said Feldman. "Rutgers has unique research opportunities, a diverse array of clubs and activities has a distinct focus on social justice and community involvement and provides us all of this while allowing us to stay close to our families."
The Big Ten Conference strikes again, with University of Indiana coming in at the second most popular college for the Class of 2020, with 14 attendees. Although this school hasn't always been the most popular in the past, next year it is receiving many Blue Devils, one of whom is Andrew Principato. 
"I believe Indiana University is so popular because of the beautiful, large campus and all the opportunities that are available for students," said Principato. "One of the main reasons why I decided to attend was because of the school's culture and its endless resources. Go Hoosiers!"
Another Big Ten school is receiving 14 WHS students: Pennsylvania State University. Blue must run in WHS students' veins because Penn State has always been a popular school for our town. One of the most exciting things that this school offers is their dance marathon, THON, which raises money to fight childhood cancer. 
WHS senior Nick Forno has been a Penn State fan since he was two-years-old, and there's simply no other place he'd ever want to attend for higher education. He believes Penn State is so popular because of its school pride and traditional college experience. If anyone sees Forno around town, or if you see any future Nittany Lions, make sure to shout, "We are," and I promise you won't regret it. 
The other popular colleges for our seniors this year are University of Vermont, Syracuse University and University of Rhode Island, which will each be welcoming 12 new WHS alum in the fall.