Westfield honors 2020 Athletic Hall of Fame inductees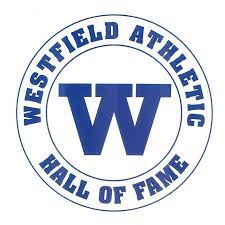 The 2020 Westfield Athletic Hall of Fame induction ceremony is set to commemorate the successful careers of select Westfield athletes and coaches across multiple decades and sports on Nov. 22 at the Shackamaxon Country Club in Scotch Plains. While these inductees were already named last year, they are finally being celebrated in person after a delay due to COVID-19 concerns.
The HOF was created in 1993 by the Westfield Bicentennial Commission. Inductees must have received at least two varsity letters and have represented WHS at the highest level. The four areas of candidates and inductees include individuals, teams, coaches and adult contributors who help facilitate the excellence of WHS athletic programs.
One of the honorees in this HOF class is 1990 graduate Claudia Carnevale, a nine-letter athlete in field hockey (3), basketball (3) and softball (3). She felt that WHS athletics positively impacted her during her athletic career. Carnevale said, "I think [WHS athletics] built a lot of character in me. You learn patience, leadership, teamwork, and I definitely have brought that confidence [from] playing sports [to] my professional career."
She was named co-captain and MVP of all three sports as a senior and earned the title of WHS Outstanding Female Student-Athlete in 1990. As a field hockey goalie, she posted 19 career shutouts and earned all-county and third-team all-state recognition. Scoring 533 points, Carnevale led the WHS basketball team to a 48-19 record when she lettered. As a softball shortstop, she helped the Blue Devils secure one county and two sectional titles.
Another inductee in this class is Jay Cook, a current WHS physical education teacher and football and baseball coach. Graduating in 2002, Cook earned nine varsity letters in football (3), basketball (3) and baseball (3). In basketball, the three-year starter scored 682 career points. As a star right-fielder and pitcher for the Blue Devils, Cook holds the school record for most triples in a game (2), season (7) and career (12), along with a record 40-game hitting streak. Cook eventually took his baseball talents to Montclair State University. He continues to mold the next generation of WHS athletes as freshman football coach and new head varsity baseball coach.
Having such a positive experience in WHS athletics, Cook said, "I think everything about the athletic programs that we have here inspired me [to coach]. I really fell in love with the standards and expectations that come along with being a Blue Devil."
Graduating from WHS in 1944, Ed "Red" MacCloskey is being inducted as an "Old-Timer," an athlete who has been out of school for over 50 years. Red was a five-time letter winner in football (2) and baseball (3). The week after scoring three touchdowns in a 1943 game against rival Roselle, he joined the U.S. Marine Corps to serve during World War II. At WHS, Red was a baseball catcher for three years, two prior to his deployment and one year following. After graduating, he had a four-year minor league baseball career. MacCloskey has since passed away, but his son, Ron MacCloskey, will be accepting the induction on his behalf at the 2022 ceremony. His other son, Ed 'Skeeter' MacCloskey, is also a 2020 HOF inductee.
Ed 'Skeeter' MacCloskey was the WHS Scholar Athlete in 1970 and earned six varsity letters in football (2), indoor track (2) and baseball (2). During his senior year in football, he was an all-conference, all-area and all-county split end, (wide receiver) where he set a 25-year record in single-season receiving yards (503) and yards-per-catch (24). Ed MacCloskey also won championships for the county and state championship mile relay. For his senior year in baseball, he earned all-county, all-area and all-state group 4 second team recognition. MacCloskey brought his football and baseball talents to Rutgers University but chose to focus on baseball, becoming a three-year letter winner for the Scarlet Knights.
The upcoming ceremony a is a highly anticipated tradition for WHS, and according to WHS Athletic Director Sandra Mamary, the emotions at the event usually transcend the athletic accomplishment of each individual. Mamary said she is filled with "overwhelming pride."
Leave a Comment