Why Taylor Swift's career is about to 'Begin Again'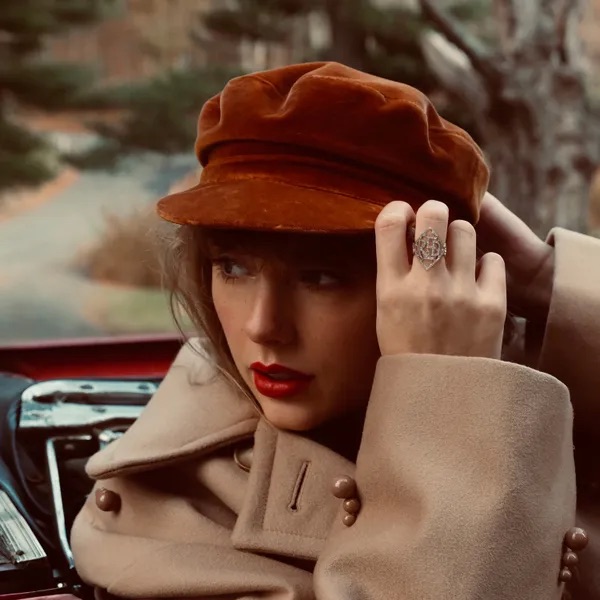 We know "All Too Well" that Taylor Swift has been popping up on your feed this month more than she has in the past five years. Although we are huge fans and have never stopped listening to her music, her recent albums have not been as widely recognized by those outside of her fan base. This all changed when Swift released a new recording of her fourth studio album Red. Many people are asking: Why re-record an album that has already been released?
At just 15-years-old, Swift signed on to Scooter Braun's record label to write and produce music. Through an inharmonious parting of ways in 2018, She lost the rights to her recorded music. Thus, Swift no longer profited from her songs. According to an article from Rolling Stone, Swift was legally allowed to re-record her first five studio albums and biggest hits as of November 2020. She titled them by their original name, followed by (Taylor's Version), owning her own music once and for all.
In April of 2021, she took her first attempt at re-recording and re-releasing with her third studio album Fearless. This album was originally produced in 2008 consisting of 20 songs. Fearless (Taylor's Version) also included six bonus tracks "(From The Vault)." These songs were written during the time she initially wrote Fearless, but did not make the original album. Many vault tracks, including "Mr. Perfectly Fine" and "Don't You" became just as popular as the songs Swift originally included on the album.
Swift truly returned to the spotlight when she released her second re-recorded album Red (Taylor's Version) on Nov. 12. This album included 21 songs originally on Red, plus nine tracks "(From The Vault)." A pivotal reason for the immediate popularity of Red (Taylor's Version) is her inclusion of the 10-minute version of one of her most popular songs "All Too Well." Swift explained on Jimmy Fallon that she was originally messing around with lyrics while practicing for her Fearless tour, and ended up writing the song. Luckily, somebody ended up catching a recording of Swift's brainstorming process.
Swift wrote the song "All Too Well," but had to cut it down from its initial version to make the first album. After fans expressed their love for the song, she included the full version in her new recording. Despite its length, it became an instant hit, and was the longest song ever to reach #1 on the charts.
As huge "Swifties," we appreciate how every song on her albums is consistently strong. While most artists have a few hits on each album, not only does Swift have as many as 30 tracks on just one album, each one is equally adored by her fans. This speaks to the amount of care and work she puts into every song.
Swift is also famous for intriguing her fans with Easter eggs for future projects. Whether it's little clues in the background of a music video, spelled out words through capital letters in Instagram captions or having her fans decode the vault song titles, Swift always keeps her fans on their toes. This personal interaction with her fans is yet another way Swift separates herself from other artists in the industry.
Although Swift has received backlash for "re-opening old wounds" of past relationships that served as the catalyst for many albums, these albums symbolize her growth as an artist by reclaiming what is rightfully hers.
Folklore and Evermore, the two albums Swift released during quarantine, quickly became two of our favorites. However, these projects did not top the charts like her older music did. As Swift comes back into the spotlight for re-recording her older music, we can only hope her newer music will be more widely-appreciated.
We often hear people say "I love old Taylor Swift," referring to her classic country-pop music our generation grew up listening to. Although we love her newer music, the re-recordings allow for a resurgence of the songs we grew up with and a chance to relive these different eras. The re-recordings also allow us to support our favorite artist, as she is the one who deservingly profits when we listen to (Taylor's Version).
Swift fittingly took to Twitter to say, her music "is about to be mine again, but it has always been ours. Now we begin again."
Leave a Comment