WHS Freshman: Jack of all trades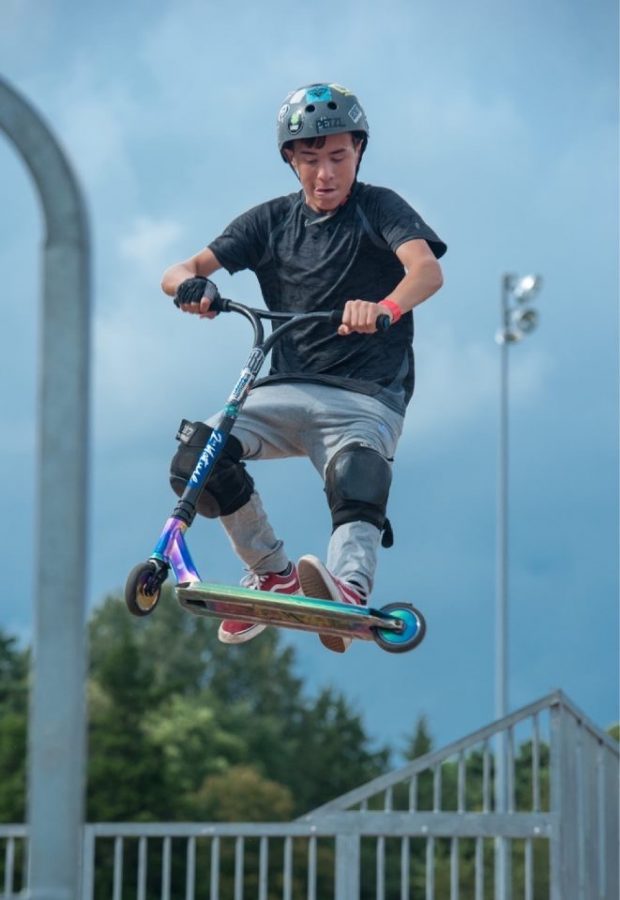 Due to his recent move from Hoboken, NJ, many WHS students are unaware that an actor, lighting designer and scooter fanatic roams the halls alongside them every day. Freshman Cole Danzker Epstein may seem like an average high schooler, but his myriad of talents and passions proves he is much more.
From modeling in last year's New York Fashion Week to appearing in a The SpongeBob Movie commercial, Cole exercises his talents in various disciplines. Although he has a knack for a handful of diverse performance-based activities, one of his favorites is acting.
Cole's most recent acting gig was as an extra in the television series Law & Order SVU in April 2019. He played a similar role in television series like The Good Wife and 7 Seconds as well as in Woody Allen's movie Wonder Wheel, starring Kate Winslet and Justin Timberlake.
Despite plenty of successful extra roles at only 14 years old, Cole is more drawn to the work behind the scenes. Over the years, Cole has developed a strong interest in lighting, even working as a lighting design assistant for Hoboken High School Theater Department's productions while only a middle schooler. He also attended the French Woods Festival of the Performing Arts camp in Hancock, NY for several summers, serving the same role for the camp's productions. His current work includes lighting design for the WHS production of Radium Girls.
Cole clearly possesses a genuine passion for lighting, but his multifaceted nature ensures that he's never satisfied with just a few specialties. From this came his love and passion for scootering.
While at camp, Cole happened to "[see] this tiny scooter and [say], 'Hey, I want to try this.'" His camp friend was an advanced scooter rider and convinced Cole to test out some tricks.
"[My friend] made me drop into a six-foot ramp," Cole said. "I'm surprised I didn't get hurt; it turned out well."
Returning home from camp, he bought his own scooter and attempted new tricks in local skate parks. Initially, it was merely a hobby. Soon enough, however, scootering turned into more than an enjoyable weekend activity.
"It was last year when I got an email from [Lovo Wheels] saying they would like me to be an ambassador for them," Cole said. "Ever since I got that email, I've been pushing myself to be the best I can be."
Serving as an ambassador for the company, which sells scooter wheels and apparel, Cole helps to spread word of the brand.
"I've been dreaming of being [a professional scooter rider] for three years now," said Cole, and by working with scooter companies like Lovo Wheels, he appears to be on the right path to grow as a scooter rider and connect with larger companies in the future.
With so many disciplines to grow into, Cole has numerous unique avenues to pursue in his future. At the end of the day, he sees himself working in the entertainment industry in some form, as long as whatever he does makes him happy.
"It's not about the money," said Cole. "It's about the experience and doing what I love."